Kurt Busch takes Texas pole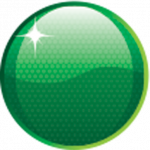 Kurt Busch has scored his second pole of the season and first at Texas Motor Speedway ahead of the Duck Commander 500.
Despite missing the opening races of the season through suspension, Busch has joined his Stewart-Haas teammate Kevin Harvick in being one of the form drivers in the NASCAR Sprint Cup. Further underlining the performance from the duo is that Harvick will share the front row with Kurt Busch for night race.
"It was so tight in qualifying," Busch said.
"I wanted to try and run the same time each time out but with the track continuing to change with the sun and the shade and then the rubber build up, air pressures were changing, tyres were dropping off.
"Everybody chipped in. The guys here at the track, the guys back at the shop, the tire guy, the engine guy, everybody chipped in. That's what this is all about, getting that something extra and we did that with our Haas Automation Chevy."
Chevrolet cars dominated the top-12 in the final knockout segment of qualifying with three Hendrick Motorsports entries, three Stewart-Haas Racing cars and both Chip Ganassi Racing drivers all in the run-off for pole.
Brad Keselowski held-up Ford honors in third. Hendrick-powered cars driven by Kasey Kahne and Jimmie Johnson completed the top five.
Joey Logano, Ryan Newman, Paul Menard, Kyle Larson and Jamie McMurray rounded out the top 10. With Jeff Gordon and Tony Stewart starting from 11th and 12th respectively.
Jeb Burton and Brendan Gaughan failed to qualify for the race.
VIDEO: Kurt Busch on pole
 QUALIFYING: Duck Commander 500 – Texas Motor Speedway
 

| POS. | CAR # | DRIVER | MANUFACTURER | SPONSOR | MPH | BEST TIME | BEHIND |
| --- | --- | --- | --- | --- | --- | --- | --- |
| 1 | 41 | Kurt Busch | | Haas Automation | 193.847 | 27.857 | Leader |
| 2 | 4 | Kevin Harvick | | Budweiser / Jimmy John's | 193.722 | 27.875 | –0.018 |
| 3 | 2 | Brad Keselowski | | Miller Lite | 193.195 | 27.951 | –0.094 |
| 4 | 5 | Kasey Kahne | | Great Clips | 192.933 | 27.989 | –0.132 |
| 5 | 48 | Jimmie Johnson | | LOWE'S PRO SERVICES | 192.424 | 28.063 | –0.206 |
| 6 | 22 | Joey Logano | | Shell Pennzoil | 192.369 | 28.071 | –0.214 |
| 7 | 31 | Ryan Newman | | Caterpillar | 192.253 | 28.088 | –0.231 |
| 8 | 27 | Paul Menard | | Quaker State / Menards | 192.109 | 28.109 | –0.252 |
| 9 | 42 | Kyle Larson | | AXE | 192.048 | 28.118 | –0.261 |
| 10 | 1 | Jamie McMurray | | Cessna/McDonald's | 191.721 | 28.166 | –0.309 |
| 11 | 14 | Tony Stewart | | Rush Truck Centers/Mobil 1 | 191.489 | 28.200 | –0.343 |
| 12 | 24 | Jeff Gordon | | Panasonic | 189.547 | 28.489 | –0.632 |
| 13 | 21 | Ryan Blaney | | Motorcraft / Quick Lane Tire & Auto Center | 192.273 | 28.085 | –0.228 |
| 14 | 3 | Austin Dillon | | Dow | 192.267 | 28.086 | –0.229 |
| 15 | 78 | Martin Truex Jr | | Furniture Row/Visser Precision | 192.232 | 28.091 | –0.234 |
| 16 | 19 | Carl Edwards | | STANLEY Racing for a Miracle | 191.973 | 28.129 | –0.272 |
| 17 | 20 | Matt Kenseth | | Dollar General | 191.918 | 28.137 | –0.280 |
| 18 | 11 | Denny Hamlin | | FedEx Office | 191.884 | 28.142 | –0.285 |
| 19 | 16 | Greg Biffle | | Safety-Kleen Ford Fusion | 191.768 | 28.159 | –0.302 |
| 20 | 13 | Casey Mears | | No. 13 GEICO Chevrolet SS | 191.421 | 28.210 | –0.353 |
| 21 | 10 | Danica Patrick | | TaxACT/GoDaddyChevrolet | 191.096 | 28.258 | –0.401 |
| 22 | 17 | Ricky Stenhouse Jr | | Zest Ford Fusion | 190.880 | 28.290 | –0.433 |
| 23 | 6 | Trevor Bayne | | Advocare Ford Fusion | 190.523 | 28.343 | –0.486 |
| 24 | 51 | Justin Allgaier | | Flipping Ships | 190.483 | 28.349 | –0.492 |
| 25 | 88 | Dale Earnhardt Jr | | Nationwide | 192.068 | 28.115 | –0.258 |
| 26 | 47 | AJ Allmendinger | | Bush's Beans | 191.966 | 28.130 | –0.273 |
| 27 | 15 | Clint Bowyer | | 5-Hour Energy | 191.639 | 28.178 | –0.321 |
| 28 | 46 | Michael Annett | | Northland Motor Oil | 191.530 | 28.194 | –0.337 |
| 29 | 9 | Sam Hornish Jr | | Medallion Bank/Lyon Financial | 191.483 | 28.201 | –0.344 |
| 30 | 18 | David Ragan | | Interstate Batteries | 191.455 | 28.205 | –0.348 |
| 31 | 35 | Cole Whitt | | Front Row Motorsports | 191.367 | 28.218 | –0.361 |
| 32 | 43 | Aric Almirola | | Eckrich | 191.340 | 28.222 | –0.365 |
| 33 | 40 | Landon Cassill | | CRC Knock'er Loose | 191.340 | 28.222 | –0.365 |
| 34 | 7 | Alex Bowman | | Accell Construction | 191.245 | 28.236 | –0.379 |
| 35 | 98 | Josh Wise | | Phil Parsons Racing | 190.988 | 28.274 | –0.417 |
| 36 | 55 | Brett Moffitt | | Aaron's Dream Machine | 190.894 | 28.288 | –0.431 |
| 37 | 32 | Mike Bliss | | TEXAS TECH | 190.362 | 28.367 | –0.510 |
| 38 | 38 | David Gilliland | | Love's Travel Stops | 190.288 | 28.378 | –0.521 |
| 39 | 95 | Michael McDowell | | Thrivent Financial | 190.255 | 28.383 | –0.526 |
| 40 | 34 | Chris Buescher | | Dockside Logistics | 189.361 | 28.517 | –0.660 |
| 41 | 23 | J.J. Yeley | | Dr. Pepper "I'm a Pepper" | 188.673 | 28.621 | –0.764 |
| 42 | 83 | Matt DiBenedetto | | Burger King | 187.774 | 28.758 | –0.901 |
| 43 | 33 | Alex Kennedy | | Dream Factory | 185.746 | 29.072 | –1.21 |