Hamilton continues pole streak in Shanghai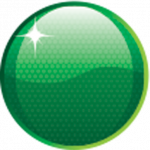 Lewis Hamilton has edged out team-mate Nico Rosberg to take a third straight pole position of the Formula 1 season.
The Briton, who had swept all three practice sessions, went to the top of the Q3 order with a 1:35.78s on his first lap; 0.3s clear of Rosberg.
Rosberg drew to within 0.04s of the benchmark on his second set of tyres but it was not enough to displace his team-mate, who had failed to improve on his own early effort.
"The car is handling fantastically well this weekend, a lot better than it was in Malaysia," said Hamilton, who now has five career poles at Shanghai.
"The team has done a fantastic job to regroup after the last race and bring some improvements for this weekend and I feel very grateful for that."
Rosberg was in turn left frustrated by the small gap to his team-mate. "It (the gap) was nothing so I'm frustrated," he added. "I really wanted to have pole today."
Last start winner Sebastian Vettel ended up as the best of the rest in the lead Ferrari, almost a full second adrift of the two Silver Arrows.
"I would have loved to be a little bit closer but you have to be realistic," said Vettel, who completed only one new tyre run in Q3.
"Maybe we can be a bit closer in race pace and maybe the set of soft tyres we saved can help us. We'd love to challenge them."
In the surprise of the session, team-mate Kimi Raikkonen endured a scruffy final lap to end up sixth, behind Williams pair Felipe Massa and Valtteri Bottas.
Daniel Ricciardo dragged his Red Bull to seventh ahead of Romain Grosjean (Lotus) and the Saubers of Felipe Nasr and Marcus Ericsson.
The Australian declared himself satisfied with seventh and is hopeful of closing the gap to the front-runners in the race.
"I think we can make the top five," he said of Sunday.
"It's still maybe on the optimistic side but I feel our long run pace is not going to be half a second slower than Williams. I think we can be there within a tenth or two.
"That should hopefully put us in the race with them and fight for the top five."
Daniil Kvyat failed to make Q3 for the second time in his three races at Red Bull Racing and will start 12th.
Red Bull had suffered from brake problems throughout practice but managed to get on top of the issues for qualifying.
McLaren's dismal form saw its cars both eliminated in Q1, with Jenson Button 0.004s quicker than team-mate Fernando Alonso in 17th place.
Result: Qualifying, Chinese Grand Prix
| Pos | Driver | Team | Q1 | Q2 | Q3 |
| --- | --- | --- | --- | --- | --- |
| 1 | Lewis Hamilton | Mercedes | 1:38.285 | 1:36.423 | 1:35.782 |
| 2 | Nico Rosberg | Mercedes | 1:38.496 | 1:36.747 | 1:35.824 |
| 3 | Sebastian Vettel | Ferrari | 1:37.502 | 1:36.957 | 1:36.687 |
| 4 | Felipe Massa | Williams | 1:38.433 | 1:37.357 | 1:36.954 |
| 5 | Valtteri Bottas | Williams | 1:38.014 | 1:37.763 | 1:37.143 |
| 6 | Kimi Raikkonen | Ferrari | 1:37.790 | 1:37.109 | 1:37.232 |
| 7 | Daniel Ricciardo | Red Bull Racing | 1:38.534 | 1:37.939 | 1:37.540 |
| 8 | Romain Grosjean | Lotus | 1:38.209 | 1:38.063 | 1:37.905 |
| 9 | Felipe Nasr | Sauber | 1:38.521 | 1:38.017 | 1:38.067 |
| 10 | Marcus Ericsson | Sauber | 1:38.941 | 1:38.127 | 1:38.158 |
| 11 | Pastor Maldonado | Lotus | 1:38.563 | 1:38.134 | |
| 12 | Daniil Kvyat | Red Bull Racing | 1:39.051 | 1:38.209 | |
| 13 | Max Verstappen | Toro Rosso | 1:38.387 | 1:38.393 | |
| 14 | Carlos Sainz | Toro Rosso | 1:38.622 | 1:38.538 | |
| 15 | Sergio Perez | Force India | 1:38.903 | 1:39.290 | |
| 16 | Nico Hulkenberg | Force India | 1:39.216 | | |
| 17 | Jenson Button | McLaren | 1:39.276 | | |
| 18 | Fernando Alonso | McLaren | 1:39.280 | | |
| 19 | Will Stevens | Marussia | 1:42.091 | | |
| 20 | Roberto Merhi | Marussia | 1:42.842 | | |