VIDEO: Wild opening Bathurst wet lap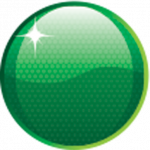 Ric Shaw has an opening lap that has many highs – then a big low aboard his Mazda RX8.
Competing at the Bathurst Motor Festival, Shaw passes nine cars before Conrod Straight, including one driver who gets it all wrong prior to the green light.
Then after doing all the good work he aquaplanes before spinning and hitting the wall at 190km/h, followed by a 750m ride backwards finally stopping in the gravel trap at the chase.