Speedcafe.com forms alliance with V8X magazine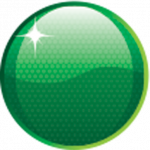 Speedcafe.com has signed a strategic partnership with respected magazine V8X.
Established in 2000, V8X magazine, is the only publication exclusively dedicated to V8 Supercars and will now be supported by the multi-award winning Speedcafe.com website.
The new allegiance sees the V8X website publishing the exclusive Speedcafe.com news content while the magazine will be marketed and sold online through Speedcafe.com
Each bi-monthly edition of V8X magazine will also include an exclusive column from Speedcafe.com editor-in-chief Gordon Lomas and editor Stefan Bartholomaeus, who will join existing celebrity contributors Mark Larkham, Garry Rogers, Mark Winterbottom and editor Adrian Musolino.
THE FINAL RACE OF THE 2023 REPCO SUPERCARS CHAMPIONSHIP ON ONE OF THE WORLD'S BEST STREET CIRCUITS. GO ALL IN AT THE VAILO ADELAIDE 500, CLICK HERE TO BUY TICKETS
The two outlets will combine to leverage their print, online and social media assets to provide a smorgasbord of content for their growing legion of fans.
Speedcafe.com will provide the opportunity to purchase individual copies or subscriptions to V8X, while daily news content for all forms of motorsport will remain First, Fast and Free on the website.
"V8X magazine has been the standout publication of its type for sometime in this country," Speedcafe.com general manager Leisa Emberson said.
"(Publisher) Allan Edwards is a stalwart of the motorsport media and, like us, has a passion for the business of motorsport and producing the best possible product for the fans.
"We are proud that Speedcafe.com has become the industry leader when it comes to motorsport news in this part of the world and our international reputation and numbers continue to grow on a daily basis.
"Allan elected not to compete with us on the delivery of news, but instead concentrate on creating a respected feature magazine which is unique and provides a terrific read and stunning images.
"We believe Speedcafe.com and V8X complement each other and we look forward to a long and successful partnership, which will include great opportunities and incentives for our combined readership."
Edwards said the relationship with Speedcafe.com would prove to be important step in the on-going growth of his magazine, which has a bi-monthly readership of approximately 50,000.
"The team at Speedcafe.com have done an enormous job positioning themselves as a market leader in motorsport news in a little over five years," said Edwards.
"We have a different product, but the same goal of producing the best content possible for the fans and creating this strategic alliance makes complete sense on so many levels.
"We have to thank Leisa (Emberson) and Gordon (Lomas) and their team for embracing this idea which I am sure is going to benefit all stakeholders – especially the loyal fans of V8 Supercars."
The latest edition of V8X Magazine will be out on Monday when subscriptions will be available through Speedcafe.com.