Red Bull repeats threat to withdraw from F1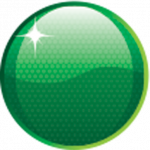 Energy drinks baron Dietrich Mateschitz has confirmed that his company is considering whether to severe ties with Formula 1.
Suggestions that Red Bull's continuation as a grand prix team were first raised by Mateschitz's right hand man in racing, Helmut Marko in Melbourne last month.
The fractured relationship with power unit supplier Renault has fuelled talk of Red Bull's indecision over its future involvement in F1.
Mateschitz is now on record as casting doubt over whether Red Bull, which won four driver's and constructor's titles from 2010-2013, will remain in motorsport's premier class.
"We'll only stay in Formula 1 if we have a competitive team, and we need a competitive power unit for that," Mateschitz was quoted by the Austria Press Agency.
"If we don't have one, we can race with the best car and the best drivers and still have no chance of competing for victory.
"Of course Renault can also weigh its options, including a pull-out.
"As a manufacturer, it's your task to deliver a competitive power unit.
"If you can do that, it's great. If, for whatever reason, you can't do that, you should pull out.
"Then the consequences for us would be clear, too."
The comments come ahead of this weekend's Chinese Grand Prix at the Shanghai International Circuit where Red Bull remain under siege.
Both Red Bulls of Daniel Ricciardo and Daniil Kvyat finished behind the cars of its junior team Toro Rosso at the Malaysia Grand Prix.