Hamilton fastest as F1 track invader arrested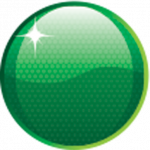 Lewis Hamilton beat Kimi Raikkonen to the fastest time in practice for the third Formula 1 race of the season in Shanghai, China.
The Mercedes driver's best of 1:37.22s proved 0.44s quicker than that of his Ferrari rival.
Daniel Ricciardo (Red Bull) and Sebastian Vettel (Ferrari) also managed to turn faster times than the second Mercedes of Nico Rosberg.
The German, who had been second to team-mate Hamilton in the opening session, made a mistake on his soft tyre lap in Practice 2.
Daniil Kvyat was sixth fastest despite bowing out early when a brake problem caused him to crash at the Turn 14 hairpin.
Felipe Massa, 17th fastest, also had a wild spin at the end of the back straight during the second session, collecting the wall in the process.
His team-mate Valtteri Bottas flew the flag for Williams in seventh ahead of Felipe Nasr (Sauber), Romain Grosjean (Lotus) and Jenson Button (McLaren).
The day's most bizarre moment occurred when a spectator crossed the circuit on the front straight.
The man jumped the pit wall after running across the circuit, where he was apprehended by marshalls while trying to gain access to the Mercedes garage.
He has subsequently been taken into custody by local police.
Result: Formula 1, Practice 2, China
| Pos | Driver | Car | Time | Gap | Laps |
| --- | --- | --- | --- | --- | --- |
| 1 | Lewis Hamilton | Mercedes | 1:37.219s | | 32 |
| 2 | Kimi Raikkonen | Ferrari | 1:37.662s | 0.443s | 35 |
| 3 | Daniel Ricciardo | Red Bull-Renault | 1:38.311s | 1.092s | 24 |
| 4 | Sebastian Vettel | Ferrari | 1:38.339s | 1.120s | 30 |
| 5 | Nico Rosberg | Mercedes | 1:38.399s | 1.180s | 35 |
| 6 | Daniil Kvyat | Red Bull-Renault | 1:38.737s | 1.518s | 10 |
| 7 | Valtteri Bottas | Williams-Mercedes | 1:38.850s | 1.631s | 27 |
| 8 | Felipe Nasr | Sauber-Ferrari | 1:39.032s | 1.813s | 26 |
| 9 | Romain Grosjean | Lotus-Mercedes | 1:39.142s | 1.923s | 32 |
| 10 | Jenson Button | McLaren-Honda | 1:39.275s | 2.056s | 29 |
| 11 | Pastor Maldonado | Lotus-Mercedes | 1:39.444s | 2.225s | 30 |
| 12 | Fernando Alonso | McLaren-Honda | 1:39.743s | 2.524s | 27 |
| 13 | Marcus Ericsson | Sauber-Ferrari | 1:39.751s | 2.532s | 33 |
| 14 | Max Verstappen | Toro Rosso-Renault | 1:39.894s | 2.675s | 32 |
| 15 | Carlos Sainz | Toro Rosso-Renault | 1:39.971s | 2.752s | 28 |
| 16 | Nico Hulkenberg | Force India-Mercedes | 1:40.151s | 2.932s | 28 |
| 17 | Felipe Massa | Williams-Mercedes | 1:40.423s | 3.204s | 7 |
| 18 | Sergio Perez | Force India-Mercedes | 1:40.868s | 3.649s | 24 |
| 19 | Roberto Merhi | Marussia-Ferrari | 1:42.973s | 5.754s | 27 |
| 20 | Will Stevens | Marussia-Ferrari | 1:44.564s | 7.345s | 8 |
Result: Formula 1, Practice 1, China
| Pos | Driver | Car | Time | Gap | Laps |
| --- | --- | --- | --- | --- | --- |
| 1 | Lewis Hamilton | Mercedes | 1:39.033s | – | 21 |
| 2 | Nico Rosberg | Mercedes | 1:39.574s | 0.541s | 21 |
| 3 | Sebastian Vettel | Ferrari | 1:40.157s | 1.124s | 18 |
| 4 | Kimi Raikkonen | Ferrari | 1:40.661s | 1.628s | 27 |
| 5 | Felipe Nasr | Sauber-Ferrari | 1:41.012s | 1.979s | 18 |
| 6 | Daniel Ricciardo | Red Bull-Renault | 1:41.029s | 1.996s | 21 |
| 7 | Daniil Kvyat | Red Bull-Renault | 1:41.097s | 2.064s | 24 |
| 8 | Carlos Sainz | Toro Rosso-Renault | 1:41.112s | 2.079s | 23 |
| 9 | Valtteri Bottas | Williams-Mercedes | 1:41.303s | 2.270s | 23 |
| 10 | Felipe Massa | Williams-Mercedes | 1:41.304s | 2.271s | 17 |
| 11 | Pastor Maldonado | Lotus-Mercedes | 1:41.335s | 2.302s | 23 |
| 12 | Max Verstappen | Toro Rosso-Renault | 1:41.575s | 2.542s | 28 |
| 13 | Jenson Button | McLaren-Honda | 1:41.845s | 2.812s | 19 |
| 14 | Marcus Ericsson | Sauber-Ferrari | 1:41.918s | 2.885s | 24 |
| 15 | Jolyon Palmer | Lotus-Mercedes | 1:41.967s | 2.934s | 25 |
| 16 | Sergio Perez | Force India-Mercedes | 1:42.141s | 3.108s | 22 |
| 17 | Fernando Alonso | McLaren-Honda | 1:42.161s | 3.128s | 20 |
| 18 | Nico Hulkenberg | Force India-Mercedes | 1:42.184s | 3.151s | 19 |
| 19 | Will Stevens | Marussia-Ferrari | 1:45.379s | 6.346s | 18 |
| 20 | Roberto Merhi | Marussia-Ferrari | 1:46.443s | 7.410s | 20 |