Mingay takes Pastrana for a ride at Ipswich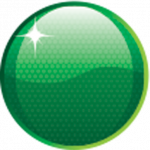 Australia's high profile action man Matt Mingay has given the world's most recognised stunt performer Travis Pastrana a ride in the fast lane.
Mingay surprised Pastrana by taking to Queensland Raceway with his Trophy Super truck, Castrol-backed Hot Wheels stunt Utes and stunt bike.
ln Queensland ahead of the next edition of Pastrana's Nitro Circus live show at Cbus Super Stadium at Robina on Saturday, the American was overjoyed at a chance to have a steer of the Holden Ute.
"It was just an awesome opportunity to show him some of our toys," Mingay told Speedcafe.com
"He had a couple of days free before the Nitro Circus on Saturday and I had some time to spare so we teed up to come out to QR and give Travis, Street Bike Tommy and Crum and a few of the boys a day out here in our toys."
Mingay, who had only previously met Pastrana as a fan before the QR adventure, admitted the Maryland, US, native was one of his idols.
"Travis is my idol along with many millions of others," he said.
"I'm kind of leading the way in Australia with action sports and he leads the world in action sports.
"The only time I had met Travis before today was only as a fan at Nitro Circus and stuff.
"But this is the first time we have got to hang out and have a bit of a laugh.
"I just took him for a drive in my Hot Wheels Ute and he was yelling and screaming the whole way.
"He reckons it was the best drift ride he's ever had so that is a good pat on the back to hear that from Travis Pastrana."