Healthy field set for NZV8, SuperTourer merger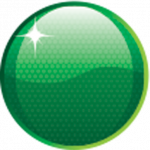 A 20-car field has entered for the long awaited coming together of the NZV8 and NZ SuperTourer classes at Pukekohe this weekend.
The meeting will decide the champions of both series, which have shared billing at recent events without competing in the same races.
Pukekohe will see the SuperTourers race alongside both the new (TLX) and old (TL) generation of NZV8s in two 20 lap heats.
Sunday afternoon will then see a 15 laps finale for the TLs, billed as the David Slater Memorial Trophy, followed by a 25 lap encounter for the SuperTourers and TLX entries.
NZV8 organisers and SuperTourer competitors have voiced hope that this weekend will lead to a full amalgamation of the two classes for the next summer season.
"This weekend is the start of a new era for V8's in NZ Motorsport," said NZV8 chairman Ian Booth.
"It'll be the first time that both the NZV8 Touring cars TLX and the NZ SuperTourer cars will be on the same grid since their split four years ago."
Toyota Camry driver Jason Bargwanna leads the TLX standings heading to Pukekohe, 158 points ahead of Nissan Altima driver Nick Ross.
Simon Evans meanwhile leads the SuperTourer table, a comfortable 225 points clear of fellow Holden driver Andre Heimgartner.
Organisers will not apply parity measures to slow down the SuperTourers, leaving the 7.0 litre Chevrolet powered cars likely to set the outright pace.
The last time the two categories ran at Pukekohe on the same weekend, when supporting the V8 Supercars 12 months ago, the SuperTourer pole time proved 2.5s quicker than the fastest NZV8.
"We have all winter to sort out the parity," says Ross, whose Altima was built new for this season.
"I have no idea at all how it will go (this weekend) but for the betterment of the sport we have decided to put all the V8s on the track at the same time in the same race."
Entry List: United V8 Spectacular, Pukekohe Park Raceway
| | | | |
| --- | --- | --- | --- |
| No. | Driver | Car | Class |
| 1 | Nick Ross | Nissan | NZV8 TLX |
| 2 | Jason Bargwanna | Toyota | NZV8 TLX |
| 2 | Adam Newell | Holden | NZV8 TL |
| 3 | Tony D'Alberto | Holden | V8ST |
| 4 | Simon Evans | Holden | V8ST |
| 007 | James McLaughlin | Holden | NZV8 TLX |
| 7 | Andre Heimgartner | Holden | V8ST |
| 8 | Kevin Williams | Holden | NZV8 TL |
| 8 | Tim Edgell | Holden | V8ST |
| 15 | Mark Gibson | Holden | V8ST |
| 22 | Scott Taylor | Toyota | NZV8 TLX |
| 32 | Mitch Cunningham | Ford | V8ST |
| 33 | Steve Taylor | Ford | NZV8 TL |
| 55 | Nathan Pilcher | Holden | NZV8 TL |
| 62 | Bruce Verdon | Ford | NZV8 TL |
| 73 | Brad Lathrope | Ford | NZV8 TL |
| 84 | Lance Hughes | Holden | NZV8 TLX |
| 99 | Grant Molloy | Ford | NZV8 TL |
| 111 | Brook Cooley | Ford | NZV8 TL |
| TBA | Brad Lauder | Ford | NZV8 TL |
*list supplied by NZV8s