Brabham receives late Silverstone WEC call-up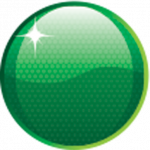 David Brabham will make a one-off return to the World Endurance Championship at Silverstone this weekend, driving an Extreme Speed Motorsports LMP2 prototype.
The 49-year-old Australian replaces American Johannes van Overbeek, who has been prevented from flying to England after breaking a rib during a coughing fit last weekend.
Brabham, who has not made a WEC start since 2012, drove with Tequila Patron ESM three times in last year's United SportsCar Championship.
The former Le Mans winner joins the team's regular drivers Ed Brown and Jonathon Fogarty in the #31 HPD AEX-03b, which will be run alongside the team's #32 Scott Sharp/Ryan Daziel/David Heinemeier-Hansson entry.
"It was quite a surprise to get a call this close to the race," said Brabham, who lives in the United Kingdom.
"Scott explained the situation, and I feel for Johannes after having my own rib injury a couple of months ago racing in Australia (at the Bathurst 12 Hour). I know how much pain he is in.
"I'm honoured to have been called up to help out Tequila Patrón ESM here at Silverstone, which isn't that far from where I live. I'll do the best I can this weekend.
"I'm back in racing form since my accident and have been training frequently. I'm looking forward to driving with Ed again, and we'll start the Tequila Patrón ESM WEC season off on the right foot."
Brabham's WEC return comes as he continues to work on Project Brabham; a crowd-funded initiative designed to enter the championship's LMP2 class next season.
The company overnight launched its website – www.brabham-digital.com – connecting members to the project's latest news and developments.
"We have an amazing journey ahead of us, one that I'm sure will have lots of highs and lows, but that's what life is about," said Brabham of the effort.
"We will share every step with our community so we can learn and grow together."