Scott Pedder uncovers WRC2 livery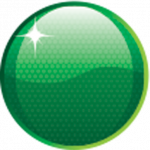 Budding World Rally Championship aspirant Scott Pedder has uncovered the war paint he will take into his maiden WRC2 outing at Portugal next month.
His Ford Fiesta R5 will carryover his 2014 Australian Rally Championship partners, Pedders Suspension, Noisy Beast, Swisse, Armor All, STP while DMACK Tyres has jumped on board.
Pedder and co-driver Dale Moscatt will undertake a WRC2 program starting at Portugal from May 21-24 before tackling Italy on June 11-14, Poland (July 2-5), Finland (July 30-August 2) and Coffs Harbour (September 11-13).
The pair is also likely to complete their WRC2 adventure with Spain from October 23-25 and Great Britain from November 12-15.
"It's such a privilege to be able to continue working with such great companies as I take the step out of the Australian Championship and into our WRC2 campaign," Pedder said.
"We've worked very hard to design a striking livery for a car as exciting as the Ford Fiesta R5, so that we can capture the attention of spectators and media around the World, and expose all of our sponsors to diverse new audiences."
Paul Blair, senior vice president and managing director for Armor All in Australia and New Zealand said: "Supporting Scott and Dale's assault on the 2015 WRC2 is a fantastic component of our existing motorsport sponsorship program in Australia, which includes the Official Car Care Products and Official Oil Products sponsorship of the East Coast Bullbars Australian Rally Championship and Coates Hire Rally Australia."
Pedder continues to wave the flag for his family's business, Pedders Suspension, as it continues to grow both nationally and internationally, including in over 16 countries outside of Australia.
"Motorsport, in particular, rallying is part of the DNA of Pedders and having Scott follow on from his success in the 2014 Australian Rally Championship with a WRC2 program is a fantastic addition to our global marketing and promotional plans," Pedders chairman Ron Pedder said.