NT pledges further $8 million to Hidden Valley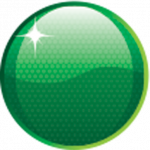 The Northern Territory Government has confirmed an additional $8.05 million worth of funding for upgrades to Hidden Valley Raceway.
NT Chief Minister Adam Giles has announced the funding ahead of the territory's 2015 Budget.
It comes in addition to the $9.6 million of public support for upgrades at the venue undertaken over the last 18 months.
Recent work has included a full resurfacing of the circuit, completed late last year, and the replacement of the earth-filled tyre bundles between turns 1 to 4 with concrete.
The latest funding consists of $4 million to replace water mains and systems, $2 million to install a glass-fronted structure that includes seating, bar and kiosk and a VIP area, $1 million to install lighting and power for the pit area $750,000 for upgrades to the Darwin speedway race surface, $200,000 to upgrade air fences and $100,000 to install WiFi throughout the complex.
According to Mr Giles, the continued upgrades will help keep the V8 Supercars Championship coming back to the NT once the current contract between the parties expires in 2018.
"The Territory is fast building a reputation as a haven for motorsports and this significant investment will help ensure events like the V8 Supercars are here to stay," Mr Giles said.
"Motorsports fans have a lot to look forward to in Budget 2015 with a multi-million dollar package of sports infrastructure spending right across the Territory."
Funding for a new Summernats-style modified car festival in Alice Springs is also expected in the 2015 Budget ahead of the inaugural event in September.