Porsche re-energised for Silverstone WEC opener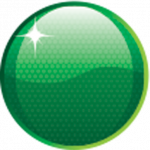 Porsche targets heightened expectations for its second generation 919 Hybrid ahead of the World Endurance Championship season opener at Silverstone this weekend.
Evolution and development sees considerable technology advances among the LMP1 outright runners which opens its eight-race season with the 6 Hours of Silverstone.
World champions Toyota has decided to remain in the 6MJ (megajoule) class with its revised petrol-powered V8 TS040 while Audi moves to 4MJ from 2MJ.
While it has not been officially confirmed, 2015 LMP1 newcomers Nissan are reported to be planning to run in the 2MJ class for its bold front-drive, front-engine GT-R LM NISMO.
Nissan is not set to appear in WEC with the challenging LMP1 debutant until the showpiece Le Mans 24 Hours in June.
Porsche has switched to the highest of the energy recovery classes, 8MJ, following development work on the three-part powertrain which has seen the 919s clock over 30,000km in testing.
The German manufacturer blitzed the final public test, the official WEC prologue, recently at the Paul Ricard circuit.
Citing greater efficiency and strength with the 2-litre turbo-charged V4 cylinder 919s, Porsche has managed to reduce weight in the 2015 car by up to 30kgs.
Porsche ended its first season back in LMP1 competition last year with victory for Romain Dumas, Neel Jani and Marc Lieb while Mark Webber suffered a heavy crash in the 919 he shares with Timo Bernhard and Brendon Hartley at the season-ending Sao Paulo race.
"We're still a young team, but we finished our debut season with a race win in Brazil and expectations have increased accordingly," Fritz Enzinger, vice-president of Porsches LMP1 program, said.
"We have done intense preparation work for the start of the WEC.
"The two six-hour races in Silverstone and Spa (May 2), plus another two endurance tests, will complete the preparation for the season's highlight at Le Mans in June."