Mercedes targets fresh aero for Chinese GP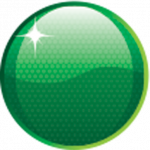 Mercedes will bring a suite of aerodynamic changes as it responds to Ferrari's challenge for the Chinese Grand Prix at Shanghai this weekend.
After being jolted into action following its defeat on sheer pace by Ferrari under searing temperatures at the Malaysian Grand Prix, Mercedes will respond with a beefed up package.
Silver Arrows technical director Paddy Lowe said the heat in Malaysia showed up a deficiency in the team's tyre management.
Cooler temperatures and different corner characteristics are expected to be kinder to the Mercedes outfit at the Shanghai circuit with the surface historically tending not to retain heat like Malaysia.
After sifting through the Malaysian performance where Lewis Hamilton and Nico Rosberg occupied the podium behind Sebastian Vettel's Ferrari, Lowe said considerable effort has been put into the front-end of the W06.
"The most significant weakness was our tyre management during long runs," Lowe said.
"Exceptionally high track temperatures – even by Malaysian standards – contributed to this, however it is essential to have a car which performs at all circuits and in all conditions, so there is work to be done on that front."
Much lower ambient and track temperatures are predicted ahead of Round 3 of the Formula 1 World Championship this weekend in China.
"Temperatures can vary dramatically year-on-year, but are generally quite low," Lowe said.
"It's also a front-limited circuit – the opposite of Sepang – with a good mix of corners and a long straight, so it will be interesting to see how the different cars perform at yet another circuit characteristic for this new season.
"It is now clearer than ever that there is serious competition for this World Championship, so we will continue to work flat out for performance gains.
"We have a range of new aerodynamic developments for Shanghai and are targeting an improved performance from Malaysia."
World champion Lewis Hamilton, who was clearly ruffled during the Malaysian race, has a sound record at the Shanghai venue.
"It's one (circuit) I really enjoy and it suits my driving style quite well," Hamilton said.
"I won the race last year and have only finished outside of the podium places twice, so the target is definitely to build on that and get back to the front."
Shanghai is also the circuit where Rosberg achieved his first pole and victory in 2012, and the German is eager to strike back after a mediocre start to the season.