POLL: Has your opinion of Sebastian Vettel changed?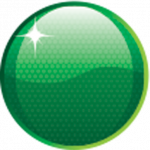 Sebastian Vettel polarised legions of grand prix fans around the world during his Championship-winning years with Red Bull.
Often flirting the boundaries of being less than humble or thumbing his nose at authority, Vettel, whether knowingly or not, created an art of antagonising people.
His popularity sank to an all-time low when he defied team orders to pass Mark Webber in the incident known as 'multi 21' during the 2013 Malaysian Grand Prix.
After being comprehensively outdriven by Webber's replacement Daniel Ricciardo at Red Bull last year, Vettel seemed at odds with the world before he landed at Ferrari.
The move appears to have sparked him with a fresh attitude and new lease on life.
Seemingly gone are his petulant, prima donna ways that were often reflective of a spoilt child.
Vettel carried Ferrari to a massive upset by winning at his second race for the Maranello marque at the Malaysian Grand Prix.
By arriving at a struggling Ferrari outfit which had not won a race since prior to that breakthrough since Fernando Alonso's win at Spain in 2013, Vettel is in many respects treading a path taken by his countryman Michael Schumacher.
Has your opinion of Vettel softened in his early tenure as a Ferrari driver?