TAFE repair team in full flight at Bathurst Festival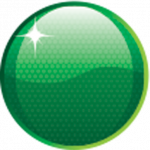 The legendary TAFE Smash Repair Team is celebrating the 12 month anniversary of its return to Mount Panorama at this weekend's Bathurst Motor Festival.
A Bathurst institution thanks to years of rebuilding seemingly unrepairable cars in time to make the start of the Bathurst 1000, the iconic program formerly headed by Tony Warrener was shut down after the 2010 race due to a shortage of funds.
However the program was reinstated at the Bathurst Motor Festival last year by Nigel Buttriss, the TAFE Western motorsport coordinator, and was well utilised at both last year's Bathurst 1000 and this year's 12 Hour.
"We take Certificate III motorsport students and bring them to a live race meeting where they can work in a controlled environment like this weekend," Buttress explained.
"We also bring along the trade students like panel beaters. It gives them the full-on race experience working on cars they've never seen, and may never work on again – like the Bentleys and other sort of things.
"It gives us the pressurised situation of being at a race track which is something you can't simulate."
After just one year of operation the team has already racked up an extensive list of repairs completed – including having a workshop full of damaged cars thanks to the wet conditions present at this year's Motor Festival.
"It's been the most intense weekend yet," continued Buttriss.
"We have six cars in the workshop that need work to get them back on track for Sunday.
"At the Bathurst 1000 we focus on the support categories like Aussie Racing Cars, Touring Car Masters and even the Dunlop Series.
"The students graduating from the course get placed with V8 Supercars teams like HRT and Prodrive for the weekend.
"At the 12 Hour we helped the Bentley team get their car repaired and even did smaller jobs like knocking up a pit board for the Motionsport team because they didn't bring one from the UK.
"It's not just about repairing the cars… it's quite diverse."
The revitalised program now enjoys commercial support from sponsors including NRMA MotorServe and Wurth, and has plans for expansion across the next year.
"We have expanded what we do in the last 12 months," Buttress explained.
"We have added a composite repair facility and we are hoping by the Bathurst 12 Hour next year to have a proper body-pulling jig so cars won't have to go off-site to have them repaired.
"This year we helped the M-Sport crew facilitate an off-site repair with a jig to get the chassis of their crashed car straightened, but in the future we want to be in a position to do that on-site."
Buttress says the last twelve months have delivered rewards more than just in giving valuable experience to the TAFE students each weekend.
"A lot of competitors tell us that they have been getting ready to go home until people told them the TAFE repair team were back," he said.
"That's pretty satisfying for all of us."
The Bathurst Motor Festival concludes with another full program of racing action today.