Piquet claims maiden FE win at Long Beach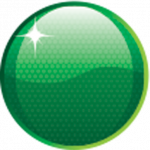 Nelson Piquet jr became the sixth different winner in as many races by winning the latest round of the Formula E Championship on a shortened version of the Long Beach circuit.
Piquet, starting from third position for China Racing, stayed out of trouble in an incident married event that included two Safety Car periods.
Andretti Autosport claimed second through Jean Eric-Vergne while Lucas di Grassi (Audi Sport Abt) was third.
Piquet jr was the class of the field with a dominant display that came at the same venue where his famous father Nelson Piquet, won his first Formula 1 race in 1980 before going on to take three world championships.
The opening caution period was called on Lap 4 when Andretti Autosport driver Scott Speed crashed.
e-Dams driver Sebastian Buemi, who had been stripped of his pole position for exceeding his power limit on his best lap, finished fourth ahead of a fighting Bruno Senna.
Like the Andretti squad, Audi Sport Abt had a mixed race after Daniel Abt was handed a drive through penalty for using too much power when he was running third.
Abt, who inherited the pole position, finished 15th of the 16 finishers in the 39-lap race.
The series moves to the famous Monaco circuit for the next round on May 9.
Result: Long Beach Formula E race
| | | | | |
| --- | --- | --- | --- | --- |
| 1 | Nelson Piquet Jr. | China Racing Formula E Team | 39 | 46:01.971 |
| 2 | Jean-Éric Vergne | Andretti Autosport Formula E Team | 39 | 46:03.676 |
| 3 | Lucas di Grassi | Audi Sport ABT Formula E Team | 39 | 46:04.965 |
| 4 | Sébastien Buemi | Team e.dams Renault | 39 | 46:05.489 |
| 5 | Bruno Senna | Mahindra Racing Formula E Team | 39 | 46:10.815 |
| 6 | J.D'Ambrosio | Dragon Racing Formula E Team | 39 | 46:15.431 |
| 7 | A.F.da Costa | Amlin Aguri | 39 | 46:18.142 |
| 8 | J.Alguersuari | Virgin Racing Formula E Team | 39 | 46:19.946 |
| 9 | Loïc Duval | Dragon Racing Formula E Team | 39 | 46:20.407 |
| 10 | S.Sarrazin | VENTURI Formula E Team | 39 | 46:22.389 |
| 11 | Nick Heidfeld | VENTURI Formula E Team | 39 | 46:23.297 |
| 12 | Karun Chandhok | Mahindra Racing Formula E Team | 39 | 46:34.888 |
| 13 | Vitantonio Liuzzi | Trulli Formula E Team | 39 | 46:40.563 |
| 14 | Nicolas Prost | Team e.dams Renault | 39 | 46:44.346 |
| 15 | Daniel Abt | Audi Sport ABT Formula E Team | 39 | 46:46.332 |
| 16 | Charles Pic | China Racing Formula E Team | 39 | 47:00.096 |
| 17 | Salvador Durán | Amlin Aguri | 27 | 34:41.747 |
| 18 | Sam Bird | Virgin Racing Formula E Team | 22 | 29:43.659 |
| 19 | Jarno Trulli | Trulli Formula E Team | 7 | 10:32.117 |
| 20 | Scott Speed | Andretti Autosport Formula E Team | 3 | 3:09.316 |