Carnage hits final day of Bathurst Motor Festival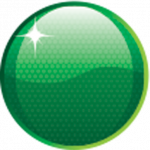 Audi driver Rod Salmon emerged victorious from a crash marred second Sports Car Enduro at the Bathurst Motor Festival.
Despite fine conditions greeting competitors for the final day, the front-runners managed just 15 laps in the 60 minute race thanks to two lengthy Safety Car periods brought about by accidents.
Robert Smith and Andrew Richmond both escaped injury when the former lost control of his Ferrari at the end of Conrod Straight, spinning across the sand and into his rival's Ginetta.
A second accident, this time at the top of the mountain between the Porsche of Nick Marentis and Justin Hughes' Lamborghini, subsequently required more yellow flag running.
Salmon led every lap outside of the pitstop cycle to emerge from a final 10 minute sprint nine seconds clear of Saturday winner Neale Muston (Porsche).
The Andrew MacPherson/Brad Sheils Porsche charged from the back of the grid to third ahead of Mark Griffith (Audi), James Bergmuller (Porsche) and Nick McBride (Porsche).
Elsewhere, Terry Lawlor overcame a spirited early challenge from Bryan Sala to make it a clean sweep of the Heritage Touring Car races.
Sala's Ford Sierra showed the way in the early stages before the might of Lawlor's Nissan GT-R proved too much to contain.
Garry Collins completed the podium in his Holden Commodore VL ahead of the consistent Chris Stillwell (Ford Sierra) and Nissan Skyline HR31 duo Tony Alford and Mark Eddy.
Dylan Thomas was dominant in the second 60 minute Production Touring Car encounter, beating home the Luke Searle/Barry Graham BMW 135i by almost 20 seconds.
Matthew Holt's third placed HSV GTS was another 53s adrift after 24 laps of Safety Car free racing.
The two Sunday races for the NSW Road Racing runners were split between Anthony Macready's Nissan 300ZX Sports Sedan and Matt Palmer's Ford Falcon V8 Supercar.
Macready's car had ground to a halt while leading in the morning's encounter, triggering a red flag that eventually saw the Nissan driver declared the winner.
The day's remaining races were taken out by Brad Tilley (Ford Mustang, Group N) and Travis Lindorff (Holden Commodore, Saloon Cars).