WEC moves to ban grid girls in 2015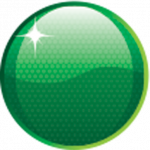 Organisers of the World Endurance Championship have dropped a bombshell by outlawing grid girls from appearing beside cars at start of its races in 2015.
On the eve of the opening round at Silverstone from April 10-12, WEC says there is no place for models holding placard numbers on the grid of its endurance events.
Twitter and other social media channels were abuzz with reactions to the move.
WEC's official statement reads: "WEC garages, paddocks, grandstands, hospitality and media rooms full of beautiful women, always much appreciated by everyone not just before the start.
"We have many more beautiful women who work with WEC than just those holding number panels.
"On the grid we believe cars are the beauties and Le Mans-style start echoes Spirit of Le Mans ethos communicated in all we do."