Veal extends streak in Easter Sprintcar Classic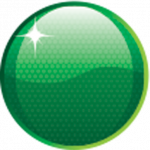 Jamie Veal extended his marvellous winning streak by leading the field to the flag in the Easter Sprintcar classic at the Avalon Raceway.
The young Warrnambool driver has swept all before him in recent months collecting trophy hardware and prizemoney in a relentless haul.
Steven Lines qualified for a front row start with Chad Ely while premiership rival Daniel Pestka had to come out of position eight.
The young South Australian led Veal in the Avalon premiership for a new Essendon Ford and finished back in seventh, hanging on by his teeth to win the car by five points.
The win gives Veal a chance to win this weekend's remaining rounds at Mount Gambier and Warrnambool and collect a $10,000 bonus and new Harley Davidson.
South Australian Luke Dillon made the most of his third starting spot to finish second in the 30 lapper while colourful veteran Johnny Vogels was a deserving third.
Pestka couldn't believe his luck in winning the new Ford Fiesta.
"With Jamie starting up front I knew it would be tough, but I never gave up," Pestka said.
Those five points meant the difference between winning and losing $20,000 which probably explains why he was lost for words.