Stillwell settles into iconic Dick Johnson Sierra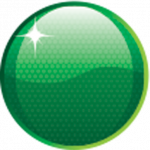 Former Touring Car Masters regular Chris Stillwell is easing into the task of commanding an iconic piece of Australian touring car history around Mount Panorama this weekend.
Stillwell, the reigning TCM ProSports class champion, is returning the Sierra RS500 used by Dick Johnson and John Bowe in the 1990 and 1991 Bathurst 1000s to racing duties for the first time in over two decades.
The car, DJR 06, last raced at Bathurst in 1992 and was first sold to Perth and then Queensland following the Australian Touring Car Championship's move to V8 regulations in 1993.
The Sierra was used sparingly before Melbourne-based Stillwell and his team recently restored the car to a race worthy condition after purchasing it a year ago.
"Every lap this weekend has been a brand new experience," Stillwell said, having qualified sixth for today's opening race.
"It's absolutely fantastic. I had no concept really as to what it would be like and I'd be sitting there with my foot flat to the floor waiting for the surprise of what would happen.
"You hear stories from JB and Dick about what they were like to drive and some are pretty eye-opening.
"The surprising thing is how well-mannered the thing actually is. It's nicely balanced and very neutral.
"I bet when it's got the full 600 horsepower it might not be so nice, but at the moment it's fantastic."
Stillwell is this weekend running the car its lowest possible state of tune, which sees the two-litre, four cylinder engine producing 510 horsepower at the flywheel.
The team has completed three test days in the car but the non-championship Heritage Touring Car races at this weekend's Motor Festival remain a learning experience for all concerned.
"When we got the car we found out that between the previous two owners, one in Perth and one in Queensland, that the car had only been run six times or so," Stillwell explained.
"The car was very original and we've taken the last year to pull it apart down to every nut and bolt and take the time to put it back together.
"It's running at a minimal tune this weekend and every session is just a test session for us – I'm making sure I keep telling myself that every time I go out.
"Even so, I was fifth in the dry and sixth in the wet which I don't think is too bad given I've hardly driven the car."
Nissan Skyline GT-R driver Terry Lawlor used the four-wheel-drive advantage of his ex-GIO Racing weapon to take pole in the wet conditions yesterday.
Bryan Sala (Ford Sierra RS500) was second and Mark Eddy third in his Nissan Skyline HR31 while Victorian Gary Collins upheld the faith of the V8 fans with fourth in his VL Group A Commodore.
Duncan MacKellar will start alongside Stillwell in fifth place in another Sierra turbo.
The Heritage Touring Cars grid tackles their first two of three non-championship races today at the Bathurst Motor Festival.