New era of Australian Karting starts strong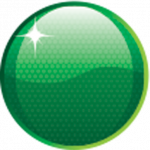 The new era of Australian karting got underway with a bang at Melbourne's Todd Road today for the opening round of the 2015 Australian Kart Championships presented by Jayco and Castrol EDGE.
The Championships feature a number of new classes to Australian karting that are designed to modernise and streamline the understanding of the sport. Packed grids through most categories have delivered stunning racing from the outset this morning.
2013 Junior KF3 Champion, Liam McLellan kicked the Championship off in fine style, poling and winning both races in KF2. He is driving a JC Kart – named after James Courtney. The team received a huge boost this morning with news that Holden has become the naming rights partner for the team.
McLellan is being kept honest by HDR Arrow pilot Scott Sorenson and Adelaide's Joshua Tynan – both of whom are showing some early season pace.
The KA Junior category – a new class using the Italian built IAME engine. It was a battle between Cory Arnett and Jack Doohan – the son of five time MotoGP world champ, Mick Doohan. The pair continually traded places throughout the two races today with Angelo Mouzouris and Blake Fardell also chiming in.
In the senior version – KA1, no clear leader has been established with Matthew McLean and Leigh Nicolaou sharing honours. Multiple Australian Champions, James Sera and Matt Wall are positioning themselves to be part of the podium conversation when it gets down to pay day tomorrow.
Another new category – KA12 – for competitors 9-12 – produced an outstanding lead battle that included up to 12 competitors at some stages. Blake Purdie set the pole and was heavily in the mix with Cooper Webster, Jay Hanson and Emerson Harvey.
In the TaG category, local racer Adam Lindstrom has had the perfect weekend, setting the pole time and convincingly winning both heat races in his Formula K kart.
Victorians Brad Jenner and Daniel Rochford have shared the honours in X30. Meanwhile, the elite junior category, KF3, delivered a surprise with Oscar Piastri dominant in proceedings thus far. He backed pole position up with a pair of race victories.
Former Australian Champion, Chris Hays won the opening heat of KZ2 Gearbox, while Jason Pringle headed a gaggle of four karts in heat two.
V8 Supercars star, Nick Percat had a difficult run throughout the two heats today – qualifying ninth, he was shown no mercy by the Australian Kart Championships KZ2 regulars.
Tomorrow, all categories will start with their third round of heats before a lengthy final, to crown the first round winner of the Australian Kart Championships presented by Jayco and Castrol EDGE.
The event is free to spectators at Port Melbourne's Todd Road circuit, whilst online video will be available all day at www.karting.net.au.