VIDEO: The brilliant Porsche 918 Hybrid Spyder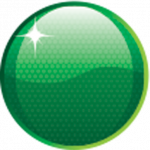 Speedcafe's TV crew hooked up with Porsche for a domestic press reveal/test of the V8 petrol-electric hybrid 918 supercar. Production of this Weissach weapon is limited to run to just 918 but it won't be able to be road registered in Australia.
Porsche gave hardcore Australian enthusiasts a chance to buy one of five as a track-only toy at $1.5m a pop when the car was first confirmed for production, but no-one is believed to have taken up the offer.
2015 Porsche 918 Spyder 
Price: $1.5m
Engine: 4.6-litre V8 petrol, twin electric motors
Power/torque: 652kW/1280Nm
Transmission: Seven-speed twin-clutch PDK automatic
Fuel: 3.0L/100km NEDC Combined on 98 RON
See SpeedcafeTV's video below: