Dani Pedrosa to undergo surgery immediately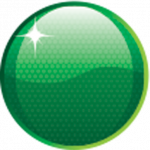 Spanish rider Dani Pedrosa will miss a minimum of the next two rounds of the MotoGP Championship as he undergoes surgery for compartment syndrome.
The Honda Racing Corporation test rider Hiroshi Aoyama has been named as Pedrosa's replacement for the next round at Austin, Texas from April 10-12.
Pedrosa revealed that he has been plagued for the arm pump issues for more than a year after last weekend's opening round in Qatar.
He will undergo surgery today which will be performed in Madrid by Dr Angel Villamor.
His recovery is expected to be between four to six weeks meaning he will also miss the Argentinian round from April 17-19.
If his recovery goes to plan Pedrosa is looking at returning for his home round at Jerez from May 1-3.
"Obviously this isn't the news I wanted to be sharing with everyone,"Pedrosa said.
" However, after speaking with some key doctors and medical professionals that I trust, they are all in agreement that this is the only option for me."