Evans, King share honours at GP2 test in Bahrain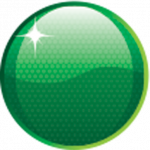 Kiwi flyer Mitch Evans completed a promising test in the second round of official GP2 Series pre-season trials at Bahrain.
Evans only turned 10 laps but ended up with a 1:42.479s to top proceedings for Russian Time ahead of Arden International's Norman Nato in the morning run of the three-day test.
Pirelli has selected a combination of hard and soft compound tyres for the field at the tests which will see the introduction of the F10-style DRS (Drag Reduction System) implemented for the first time in the grand prix feeder class this season.
Evans again run strongly in the afternoon run when he ended up second fastest in 1:41.608s behind Racing Engineering's Jordan King who topped the day overall in 1:41.494s.
Rapax driver Sergey Sirotkin was third fastest in 1:41.608s with the top nine runners all dipping under 1:42s.
Evans' countryman Richie Stanaway was 17th and 14th for the Status Grand Prix team.
The 10-round GP2 Series kicks off at the Sakhir circuit from April 17-19 where it runs on the undercard to the Bahrain F1 Grand Prix.
GP2 test results: Morning session
| | | | | |
| --- | --- | --- | --- | --- |
| 1 | Mitch Evans | RUSSIAN TIME | 1:42.479 | 10 |
| 2 | Norman Nato | Arden International | 1:42.653 | 22 |
| 3 | Marco Sorensen | Carlin | 1:42.689 | 14 |
| 4 | Nathanaël Berthon | Lazarus | 1:42.712 | 16 |
| 5 | Julian Leal | Carlin | 1:42.728 | 4 |
| 6 | Stoffel Vandoorne | ART Grand Prix | 1:42.779 | 35 |
| 7 | Sergio Canamasas | MP Motorsport | 1:42.800 | 14 |
| 8 | Alexander Rossi | Racing Engineering | 1:42.801 | 10 |
| 9 | Andre Negrao | Arden International | 1:42.953 | 26 |
| 10 | Pierre Gasly | DAMS | 1:43.015 | 10 |
| 11 | Daniel De Jong | MP Motorsport | 1:43.016 | 7 |
| 12 | Nick Yelloly | Hilmer Motorsport | 1:43.042 | 22 |
| 13 | Jordan King | Racing Engineering | 1:43.101 | 16 |
| 14 | Arthur Pic | Campos Racing | 1:43.226 | 3 |
| 15 | Rio Haryanto | Campos Racing | 1:43.347 | 18 |
| 16 | Sergey Sirotkin | Rapax | 1:43.357 | 14 |
| 17 | Richie Stanaway | Status Grand Prix | 1:43.391 | 16 |
| 18 | Artem Markelov | RUSSIAN TIME | 1:43.455 | 14 |
| 19 | Raffaele Marciello | Trident | 1:43.766 | 14 |
| 20 | Robert Visoiu | Rapax | 1:43.826 | 14 |
| 21 | Marlon Stockinger | Status Grand Prix | 1:43.876 | 19 |
| 22 | Alex Lynn | DAMS | 1:44.022 | 10 |
| 23 | Zoel Amberg | Lazarus | 1:44.333 | 28 |
| 24 | Nobuharu Matsushita | ART Grand Prix | 1:44.392 | 26 |
| 25 | Rene Binder | Trident | 1:44.416 | 10 |
GP2 test results: Afternoon session
| | | | | |
| --- | --- | --- | --- | --- |
| 1 | Jordan King | Racing Engineering | 1:41.494 | 20 |
| 2 | Mitch Evans | RUSSIAN TIME | 1:41.608 | 14 |
| 3 | Sergey Sirotkin | Rapax | 1:41.636 | 12 |
| 4 | Norman Nato | Arden International | 1:41.755 | 16 |
| 5 | Stoffel Vandoorne | ART Grand Prix | 1:41.851 | 22 |
| 6 | Marco Sorensen | Carlin | 1:41.861 | 16 |
| 7 | Julian Leal | Carlin | 1:41.985 | 13 |
| 8 | Nathanaël Berthon | Lazarus | 1:42.004 | 13 |
| 9 | Pierre Gasly | DAMS | 1:42.015 | 14 |
| 10 | Artem Markelov | RUSSIAN TIME | 1:42.038 | 13 |
| 11 | Alexander Rossi | Racing Engineering | 1:42.201 | 20 |
| 12 | Daniel De Jong | MP Motorsport | 1:42.301 | 9 |
| 13 | Arthur Pic | Campos Racing | 1:42.301 | 14 |
| 14 | Richie Stanaway | Status Grand Prix | 1:42.365 | 22 |
| 15 | Raffaele Marciello | Trident | 1:42.431 | 9 |
| 16 | Alex Lynn | DAMS | 1:42.461 | 11 |
| 17 | Nick Yelloly | Hilmer Motorsport | 1:42.608 | 18 |
| 18 | Robert Visoiu | Rapax | 1:42.628 | 11 |
| 19 | André Negrao | Arden International | 1:42.700 | 10 |
| 20 | Nobuharu Matsushita | ART Grand Prix | 1:43.181 | 19 |
| 21 | Rio Haryanto | Campos Racing | 1:43.207 | 15 |
| 22 | Zoel Amberg | Lazarus | 1:43.383 | 17 |
| 23 | Marlon Stockinger | Status Grand Prix | 1:43.398 | 13 |
| 24 | Rene Binder | Trident | 1:43.902 | 6 |
| 25 | Sergio Canamasas | MP Motorsport | 1:44.630 | 8 |