Rallycross rebirth edges closer in Australia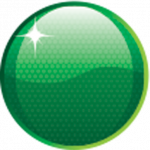 Rallycross, which fuses rallying with circuit racing, is set to be re-established in Australia after lying dormant for several decades.
A popular discipline in the 1970's which lured many high profile drivers, rallycross will return with two planned meetings later this year with a six-event calendar proposed for 2016.
An official launch will be scheduled for May at the new purpose built 1.8km course at Broadford, north of Melbourne.
Full meetings are planned for July 19 and October 25, 2015 and there are plans to stage a six meeting series in 2016.
Rallycross Australia, a new entity formed by a group led by Australian Rally Champion and top Rallycross competitor, Bob Watson, will run the meetings.
The inaugural Rallycross Australia meeting will be limited to 60 competitors in cars currently qualifying for Australian Autocross or Rally events.
Cars will compete four at a time over three laps of a course combining sealed and unsealed surfaces, jumps and water hazards.
"Rallying is exciting enough, but racing other rally cars is something else" Watson said.
The World Rallycross championship has been a smash hit in Europe while elsewhere the North American-based Global Rallycross Championship has also proved popular.