Monster Tajima to drive GT86 in NZ hillclimb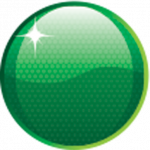 The undisputed king of New Zealand's celebrated Repco Race to the Sky, Nobuhiro Tajima will drive a purpose-built Toyota GT86 when the reborn hillclimb is staged from April 18-19.
Tajima is chasing his ninth win in the event which has been revived since last being run in 2007.
The Toyota he will campaign uses a 2977cc V6 twin turbo, redesigned induction and exhaust layout and tuning from his own team Monster Sport.
"Of all of the gravel hillclimbs, this is number one, and now that it is the longest (unsealed) in the world it makes it even more special," Tajima said.
"The course is fantastic, yes it is very tough but the safety is great and the views are amazing. I've held the title of King of the Hill eight times now, so I need two more to make it 10."
Tajima, 64, holds the course record in 8:1.17s set in 2006.
Mike Sentch, general manager of the Highlands Motorsport Park team which is behind the event's revival said: "There is one heck of a match-up pending between Monster Tajima in his 670bhp Super 86 and McRae in the Vantage Subaru which is expected to boast around 750bhp when Possum Bourne Motorsport finish their pre-event preparation."
As previously reported, the Subaru the late Kiwi star Possum Bourne fired to victory in 2001 will be driven by Alister McRae this year.
Also driving a Toyota 86 rally car, albeit in standard production specification, is former Race to the Sky promoter Grant Aitken.
Aitken says it is very flattering that Tony Quinn and his Highlands' team will run the event again for the first time in eight years.
"I think it's very cool that he and his Highlands Motorsport Park team can see potential in the event and are reviving it this year.
"Certainly there's a lot of buzz out there amongst competitors and spectators excited about being back in the Cardrona Valley in April."
Technical specifications: 2015 MONSTER SPORT Super 86 
Make
TAJIMA Motor Corporation
Body 
Chassis
Steel space frame
Panels
Carbon fibre composite
Engine
Type
Monster Original V6 Twin Turbo
Water cooled, 4 valve DOHC, Dry sump
Capacity
2977cc (90.0×78.0mm)
Max Power/Torque
670ps/7800rpm 82.5kg-m/5000rpm
Power Train
Transmission
6 Speed Sequential
Differential
Front/Rear: Hydraulic control
Center: Mechanical multi-plate
Suspension
Type
Front/Rear: Double wishbone
Tire & Wheel
Tire
Front/Rear:310/800-18 Giti Tire
Wheel
Front/Rear: 18x11J RAYS
Dimension
Overall
Length 5200 x Width 1960 x Height 1580 mm
*Aero wings included
Wheelbase
2820mm
Weight
1080kg(Without Driver and Fuel)