Johnson Sierra set for Bathurst return in HTC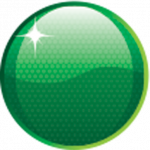 The last Ford Sierra RS500 built by Dick Johnson Racing will return to racing for the first time in over two decades at Bathurst this weekend.
The car, recently purchased by Chris Stillwell, is set to compete in the Heritage Touring Car races at the Bathurst Motor Festival.
The car was driven by Johnson and co-driver John Bowe in the 1990 and 1991 Bathurst 1000s, failing to finish on both occasions.
It was also campaigned by Johnson in the 1992 Australian Touring Car Championship before it ran as the #18 for Terry Shiel and Greg Crick in that year's Bathurst classic.
Stillwell say he's looking forward to returning the car to racing duties amongst a healthy field entered for the meeting.
"We've spent some time testing at Winton and learning about the car – they are the sort of machine that don't really come with an instruction book," said Stillwell.
"We're pretty happy with how it's gone. The car drives incredibly well."
Stillwell's car is one of five Sierras entered across the mixed Group A and C category.
Bathurst will meanwhile be without the ex-Allan Grice STP Commodore that category stalwart Edward Singleton crashed heavily at Albert Park earlier this month.
With the damage deemed too extensive to fix ahead of the weekend, Singleton has switched to a Toyota Corolla GT.
The car was driven to victory in Class C of the 1988 Bathurst 1000 by John Faulkner and Drew Price.