Rossi wins thrilling MotoGP opener in Qatar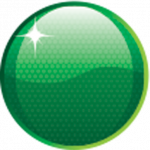 Valentino Rossi has drawn first blood in the new MotoGP season after coming out on top in a thrilling duel with Andrea Dovizioso in Qatar.
Rossi had fallen to as low as 10th on the opening lap but came out on top in a final four-lap stoush with his countryman, while Andrea Iannone completed an all-Italian podium.
Dovizioso led the field away as fellow front row starters Dani Pedrosa and Marc Marquez were swamped.
Pedrosa dropped to eighth while his Repsol Honda team-mate fell to the rear of the field after running off at Turn 1 to avoid contact with Bradley Smith.
Jorge Lorenzo, starting from row two, claimed the ascendancy in a three-way battle with Dovizioso and Iannone on Lap 2, but Rossi made that a quartet on Lap 9, at which point Dovizioso reclaimed the lead.
Dovizioso and Lorenzo exchanged first position several times over the middle portion of the race, the Ducati faster in a straight line and the Yamaha better in the corners, while Rossi became a factor after passing Iannone on Lap 12.
Rossi decisively overtook his Movistar Yamaha team-mate Lorenzo for second on Lap 19, and made a pass for the top spot later that lap, which he could not hold onto.
He would lead again a lap later, and while Dovizioso made his customary move down the main straight at the start of the penultimate lap, the pole-sitter let Rossi by again when he failed to pull the bike up at Turn 1.
Rossi seized the opportunity to gap 'Dovi' across the top of the circuit and had enough in reserve to get bike #46 to the line first, while Iannone got the other factory Ducati onto the podium late in the piece.
"I've said this a lot of times but for me this is one of the best (wins)," exclaimed Rossi, who had been uncompetitive for much of the weekend.
"I recovered a lot, I didn't give up, and the race with the two Ducatis and Jorge (Lorenzo) was difficult but in some places I was very strong and I'm so happy for my Yamaha team."
Marquez recovered to fifth, with his ride plateauing after passing Pedrosa just beyond the halfway mark.
Pedrosa remained sixth, with Cal Crutchlow, Smith, Pol Espargaro, and Yonny Hernandez completing the top ten and of Aleix Espargaro on his Suzuki.
Australian Jack Miller vaulted from 22nd to 12th by the end of the opening lap but ran off the track on Lap 3 and ultimately crashed on the final lap.
The season continues with the Grand Prix of the Americas on 12 April.
Result: MotoGP, Qatar
| | | | | |
| --- | --- | --- | --- | --- |
| 1 | Valentino Rossi | Yamaha | 22 | 42:35.717 |
| 2 | Andrea Dovizioso | Ducati | 22 | 0.174 |
| 3 | Andrea Iannone | Ducati | 22 | 2.250 |
| 4 | Jorge Lorenzo | Yamaha | 22 | 2.707 |
| 5 | Marc Márquez | Honda | 22 | 7.036 |
| 6 | Daniel Pedrosa | Honda | 22 | 10.755 |
| 7 | Cal Crutchlow | Honda | 22 | 12.384 |
| 8 | Bradley Smith | Yamaha | 22 | 12.914 |
| 9 | Pol Espargaró | Yamaha | 22 | 13.031 |
| 10 | Yonny Hernández | Ducati | 22 | 17.435 |
| 11 | Aleix Espargaró | Suzuki | 22 | 19.901 |
| 12 | Danilo Petrucci | Ducati | 22 | 24.432 |
| 13 | Scott Redding | Honda | 22 | 32.032 |
| 14 | Maverick Viñales | Suzuki | 22 | 33.463 |
| 15 | Héctor Barberá | Ducati | 22 | 33.625 |
| 16 | Stefan Bradl | Yamaha Forward/Yamaha | 22 | 33.944 |
| 17 | Nicky Hayden | Honda | 22 | 38.970 |
| 18 | Eugene Laverty | Honda | 22 | 46.570 |
| 19 | Mike Di Meglio | Ducati | 22 | 59.211 |
| 20 | Alex de Angelis | ART/Aprilia | 22 | 1:14.981 |
| 21 | Marco Melandri | Aprilia | 22 | 1:48.143 |
| 22 | Loris Baz | Yamaha Forward/Yamaha | 19 | 3 Laps |
| – | Karel Abraham | Honda | 21 | Retirement |
| – | Jack Miller | Honda | 21 | Retirement |
| – | Álvaro Bautista | Aprilia | 0 | Retirement |
 Championship standings
| | | |
| --- | --- | --- |
| 1 | Valentino Rossi | 25 |
| 2 | Andrea Dovizioso | 20 |
| 3 | Andrea Iannone | 16 |
| 4 | Jorge Lorenzo | 13 |
| 5 | Marc Márquez | 11 |
| 6 | Daniel Pedrosa | 10 |
| 7 | Cal Crutchlow | 9 |
| 8 | Bradley Smith | 8 |
| 9 | Pol Espargaró | 7 |
| 10 | Yonny Hernández | 6 |
| 11 | Aleix Espargaró | 5 |
| 12 | Danilo Petrucci | 4 |
| 13 | Scott Redding | 3 |
| 14 | Maverick Viñales | 2 |
| 15 | Héctor Barberá | 1 |