Pedrosa likely to miss next MotoGP race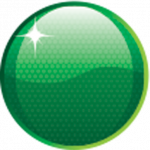 Spaniard Dani Pedrosa is likely to stand down from the next round of the MotoGP after continued problems with compartment syndrome.
Pedrosa, who was sixth in the season opening race at Qatar, is set to take unspecified time out of the saddle in his quest to overcome Chronic Exertional Compartment Syndrome, more commonly known as arm-pump.
The Repsol Honda rider has been suffering from the condition for the last year and he will now seek urgent medical advice to remedy the ailment.
It is highly unlikely that Pedrosa will take part in the next round of the MotoGP in Austin, Texas on April 12.
"Well, it is kind of a long story, trying to be quick, basically in this race I had an arm pump issue, which has been there for a whole year,"Pedrosa said after the Qatar race.
"I started to have lots of problems here. Last year I struggled in every race, I couldn't really perform well and my results haven't been that good due to this fact.
"I have been trying all of this time to fix it and improve, but it wasn't easy I couldn't really get any good answers. I went through one surgery but it wasn't successful."
"All of the doctors recommended not having surgery due to the risk, and I tried to follow this advice, and work a lot in a non aggressive way.
Pedrosa went on to explain how he could not perform to his true potential because of the condition, forcing him to rethink his immediate future.
"I cannot continue racing and performing this way, so my plan now is to try to fix my arm.
"I don't know exactly how I will do that, as I said the doctors are unsure, but I will try to get rid of this problem, and the team knows about it.
"I don't have too many answers at this moment, everything is quite uncertain, but I hope to have news soon."