McRae to drive Possum Bourne Subaru in NZ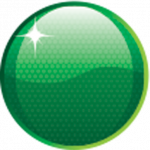 Australian-based Scotsman Alister McRae will drive Possum Bourne's former World Rally Championship Subaru in next month's revival of the Race to the Sky in the Cardrona Valley.
McRae will be behind the wheel of the two-door WRX STi in the gravel hillclimb from April 18-19 after the event was last staged in 2007.
Vantage Motorsport's Craig Vincent, a former co-driver for the late Bourne, has signed McRae after ex WRC star Kenneth Eriksson was forced to turn down the offer.
A former British Rally Champion and works WRC driver, McRae took to two wheels, winning the production motorcycle class at the Australian Safari in 2013.
"To drive a 750bhp world rally car on a road like Repco Race to the Sky is going to be great," says McRae.
"It's an event I've always wanted the chance to do."
Bourne, New Zealand's greatest rally driver, was killed while preparing for the Race to the Sky in 2003 when his car was struck head-on by a Jeep Cherokee that strayed onto the wrong side of the road coming downhill.
"I knew Possum; it's a long time ago and it was a tragic accident but to have the opportunity to drive his car in an event I know he was very passionate about and very good at, it will be good to do that.
"I'm positive that New Zealanders will be happy to see the car back out there."
Vincent said: "Alister is a great driver and as a team-mate of Kenneth's and a friend of Possum's, we see him as a great fit.
"He is also very conversant with this era of car. Provided we can deliver a good car to Alister we believe that he can finish on the podium."
Built in 1998 by Prodrive and contested by Finn Juha Kangas, the car was purchased by Bourne as a shell when Kangas crashed it during Rally New Zealand.
Possum Bourne Motor Sport (PBMS) rebuilt the car for the 2001 edition of Race to the Sky, and with around 600 hp at his disposal, Bourne promptly won the event.
Bourne contested the event in the car again in 2002 but didn't finish due to a puncture.
"We (Vantage Motorsport) purchased the car from PBMS after Possum's death and have continued to race it in memory of our great mate," Vincent explained.
"It's always been prepared by Paul Hayton at Possum Bourne Motorsport, and for this event it's no different with Paul aiming for the car to deliver around 750 hp.
"Possum would be very proud of the effort and passion his team still put into this car which is now 17 years old and very special to all of us."