GT3 machines banned from the Nordschleife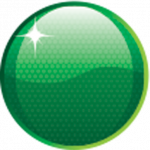 German authorities have placed a temporary ban on GT3 machinery from taking part at the Nurburgring Nordschleife following a tragedy which claimed the life of a spectator.
The Nissan GT-R NISMO GT3 driven by the manufacturer's star Academy driver Jann Mardenborough took flight at the Flugplatz turn before clearing a catch fence and killing a spectator.
Two other spectators were taken to hospital and later released while Mardenborough was also allowed to leave hospital after seeking treatment.
Mardenborough was sharing the GT-R with Kazuki Hoshino and Bathurst 12 Hour winner Wolfgang Reip.
The incident which occurred at the opening round of the VLN endurance series now casts doubt over whether the GT3 machines will be cleared to take part at the Nurburgring 24 Hours in May.
Nissan has offered its full co-operation after the GT-R was impounded by authorities who will undertake a full investigation into the crash.
An official statement from Nissan read: "After the terrible events during yesterday's VLN race, Nissan is pleased to have received information that the two injured spectators have been released from hospital.
"Jann Mardenborough has completed a series of medical tests and has also been released from hospital.
"Naturally he is very distressed about the outcome of yesterday's accident.
"The vehicle has been impounded by the German authorities and Nissan has offered full cooperation in their investigation.
"Everyone at Nissan would like to again extend their deepest sympathies to the family of the deceased and to the spectators who were hurt.
"Nissan would also like to thank everyone for the support they have shown for the fans involved, the team and for Jann Mardenborough."