Denny Hamlin clocks fifth Martinsville win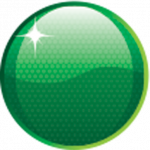 Denny Hamlin continues to be the only Toyota driver to have won at Martinsville after taking victory in today's hard fought STP 500.
In the end it was a two man chase between Hamlin and Brad Keselowski, the Penske driver pushing the FedEx/Joe Gibbs Racing machine all the way to the flag.
Hamlin paid tribute to Keselowski after the race on his home track.
"He had two options and thankfully he took the second option, which we're really pleased about," said Hamlin. "It is great that we could race like that and come away with this for the FedEx team."
Polesitter Joey Logano came home third with the top five being complete by Matt Kenseth and David Ragan.
Danica Patrick scored a hard fought seventh place.
Kevin Harvick's streak of finishing in the top two came to an end, with him finshishg eighth.
One driver that wasn't happy was Jeff Gordon.
Leading late in the race, he was penalised for speeding in pitlane during his final stop. He was able to charge back to ninth and remain well in the Chase picture. He blamed himself for the incident.
Controversy reigned among many drivers on pitlane exit during cautions. Spotters were having drivers come to a full standstill in an effort to lose positions so they could secure an inside row for the restarts.
NASCAR chose not to penalise anyone for the strategy.
Crowd favourite, Dale Earnhardt Jr was eliminated mid-race after a heavy clash with Paul Menard. Prior to this, he was suffering with a gearshift issue.
Kyle Larson was a non-starter after collapsing at a Saturday fan autograph session, Regan Smith took his place and finished 16th. Larson has been released from hospital with all tests showing negative.
The race delivered the most lead changes and the most cautions so far in season 2015, whilst Hamlin's win ended a 31 race winless streak for Toyota.
It could not have come at a better time for Hamlin or Joe Gibbs Racing, with the team announcing during the week that President, JD Gibbs is being treated for an issue that affects his brain function.
Kevin Harvick leads the points by 24 from Logano with Martin Truex Jr in third. The win sees Hamlin jump six spots to eighth on the ladder.
The next race on the schedule will be the Duck Commander 500 at Texas Motor Speedway on April 11, the Championship taking a hiatus for Easter next weekend.
 Result: Martinsville STP 500
| | | | | |
| --- | --- | --- | --- | --- |
| 1 | Denny Hamlin | Toyota | 500 | 3:49:13 |
| 2 | Brad Keselowski | Ford | 500 | 0.186 |
| 3 | Joey Logano | Ford | 500 | 1.610 |
| 4 | Matt Kenseth | Toyota | 500 | 4.627 |
| 5 | David Ragan | Toyota | 500 | 4.810 |
| 6 | Martin Truex Jr. | Chevrolet | 500 | 5.682 |
| 7 | Danica Patrick | Chevrolet | 500 | 6.925 |
| 8 | Kevin Harvick | Chevrolet | 500 | 7.205 |
| 9 | Jeff Gordon | Chevrolet | 500 | 7.610 |
| 10 | Jamie McMurray | Chevrolet | 500 | 8.955 |
| 11 | Kasey Kahne | Chevrolet | 500 | 9.260 |
| 12 | Aric Almirola | Ford | 500 | 9.389 |
| 13 | Clint Bowyer | Toyota | 500 | 10.404 |
| 14 | Kurt Busch | Chevrolet | 500 | 11.651 |
| 15 | Casey Mears | Chevrolet | 500 | 12.465 |
| 16 | Regan Smith | Chevrolet | 500 | 12.654 |
| 17 | Carl Edwards | Toyota | 500 | 13.490 |
| 18 | Trevor Bayne | Ford | 500 | 13.840 |
| 19 | Greg Biffle | Ford | 500 | 15.254 |
| 20 | Tony Stewart | Chevrolet | 500 | 16.158 |
| 21 | Landon Cassill | Chevrolet | 500 | 20.853 |
| 22 | Cole Whitt | Ford | 499 | 1 Lap |
| 23 | Paul Menard | Chevrolet | 499 | 1 Lap |
| 24 | Chris Buescher | Ford | 499 | 1 Lap |
| 25 | David Gilliland | Ford | 499 | 1 Lap |
| 26 | J.J. Yeley | Toyota | 497 | 3 Laps |
| 27 | Ryan Newman | Chevrolet | 496 | 4 Laps |
| 28 | Brett Moffitt | Toyota | 496 | 4 Laps |
| 29 | Jeb Burton | Toyota | 495 | 5 Laps |
| 30 | Josh Wise | Ford | 495 | 5 Laps |
| 31 | Matt DiBenedetto | Toyota | 494 | 6 Laps |
| 32 | Sam Hornish Jr. | Ford | 493 | 7 Laps |
| 33 | Alex Kennedy | Chevrolet | 492 | 8 Laps |
| 34 | Mike Bliss | Ford | 491 | 9 Laps |
| 35 | Jimmie Johnson | Chevrolet | 468 | 32 Laps |
| 36 | Dale Earnhardt Jr. | Chevrolet | 453 | 47 Laps |
| 37 | Alex Bowman | Chevrolet | 444 | 56 Laps |
| 38 | Chase Elliott | Chevrolet | 427 | 73 Laps |
| 39 | Michael Annett | Chevrolet | 389 | 111 Laps |
| 40 | Ricky Stenhouse Jr. | Ford | 364 | 136 Laps |
| 41 | Austin Dillon | Chevrolet | 330 | Electrical |
| 42 | Justin Allgaier | Chevrolet | 328 | 172 Laps |
| 43 | A.J. Allmendinger | Chevrolet | 177 | Oil leak |
| – | Kyle Larson | Chevrolet | 0 | Withdrawn |