Spectator killed in Nurburgring GT3 crash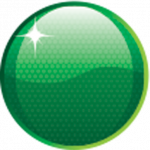 A spectator has been killed in an incident at the Nurburgring involving Nissan GT Academy driver Jann Mardenborough.
The crash occurred during the opening race of the VLN season, which was stopped and subsequently abandoned.
Amateur video footage shows Mardenborough's Nissan airborne after the circuit's famous Flagplutz crest.
Contact with a tyre-barrier protected armco fence then saw the car flip and clear a large spectator fence.
A VLN statement confirmed that one spectator had been killed while an unspecified number of others are being treated for injuries.
Mardenborough, who had been sharing the car with Wolfgang Reip and Kazuki Hoshino, escaped seemingly unhurt.
"The opening round of the VLN Endurance Championship at the Nurburgring was marred by an accident on Saturday which injured several spectators," read the VLN statement.
"One of the spectators died, despite the immediate actions of the rescue crew in the medical centre at the circuit.
"The other injured spectators have been taken to hospital for ongoing medical care.
"The race was stopped to give emergency crew quick access to the circuit, and wasn't restarted.
"The accident occurred in the Flugplatz part of the circuit, with a competitor leaving the circuit for a yet unspecified reason and finishing up behind the safety fencing.
"The VLN and the organisers are deeply saddened by the accident, and their thoughts are with the families and friends of the victims."
A statement from Nissan said that Mardenborough had been taken to hospital for routine checks.
"Today's events have been a tragedy," continued the statement.
"We are all deeply shocked and saddened by these events and our immediate thoughts go to the deceased, those injured and their families and friends.
"The team is fully co-operating with the race organisers to conduct an immediate and thorough investigation into this incident."