Shannons wrap: Perkins in Kumho clean sweep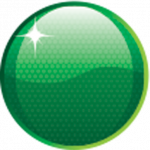 Jack Perkins scored a clean sweep in his maiden Kumho Tyre Australian V8 Touring Car Series meeting, winning the final race at Sandown.
It was the perfect weekend for the Eggleston Motorsport squad with Perkins' rookie team-mate Liam McAdam finishing runner-up.
Following his victory yesterday, Perkins recorded solid wins in the second and third heats to lead every lap of the weekend encounters.
A red flag in Race 2 following Queensland privateer Lyle Kearns' crash at Dandenong Corner saw the results back-dated one lap with Perkins beating Jim Pollicina with McAdam third.
Perkins was unchallenged in the final 18-lap affair beating McAdam with Chris Smerdon third.
The series sees the second of five rounds scheduled for Winton from June 13-14.
Porsche GT3 Cup Challenge
Debutant Ryan Simpson took the outright professional class win with Geoff Emery and Nick Cresswell claiming he Elite and Class B round victories.
Simpson took overall honours in the pro class from Jon McCorkindale and Dylan O'Keeffe.
"It's a great start to the season. I've learnt a lot so I'll take that knowledge and go to Winton understanding what I have under me now, and also knowing what these guys race like having not competed with many of them before. It was a good start to the championship," said Simpson.
The Porsche GT3 Cup Challenge Australia presented by Pirelli series now heads to Winton Motor Raceway for round two on June 12-14 which will also see the start of the Jim Richards Endurance Trophy.
AMCHAMP Australian 3 Hour
Rob and Shane Marshall scored a one lap victory to successfully defend their 3 Hour crown.
The father and son combination prevailed after pressure from Beric Lynton and Craig Baird in the BMW 1M which had to stop to clear debris from the radiator grille which put them a lap behind the winners.
Tony Alford and Peter Leemhuis were third in the Donut King BMW 1M
Michael Sherrin and David Ayres finished fourth in their BMW and won Class B, while Jake Camilleri and Scott Nicholas took Class C by one lap over the brand-new Ford Falcon FG-X driven by George Karadimas and Geoff Russell.
Class D was won by the Grant Phillips/Andrew Turpie Toyota 86.
Kerrick Sports Sedan Series
Tony Ricciardello took the opening round after a tense fight with Darren Hossack.
The pair traded places twice in the final race that carried the Des Wall Trophy.
Hossack eventually succumbed o a tyre issue in his Audi-Chev with Steven Tamasi finishing second in the final race ahead of Thomas Randle (Saab).
Earlier in the day, Ricciardello led home Hossack and Randle in the second of three races.
Formula 3 Australian Drivers Championship
Ricky Capo took his first championship round after Jon Collins struck trouble in the feature race.
Roland Legge charged through to finish second in the 18-lap race after stalling on the grid with Collins in third.
Like Spalding won the National Class while Andrew Roberts sealed the Kumho Cup – both drivers on debut this weekend.
Australian Formula Ford Series
Jake Spencer won the round despite not winning any of the three heats.
Christian Morina won Race 2, edging out Spencer, Race 1 winner Hardeman, Cameron Hill and Mitch Martin in a classic slipstreaming battle down Sandown's long straights.
Hill then won the third race becoming the first privateer team to win a national Formula Ford race in more than a decade.
Spencer finished second with Martin third.
Dial Before You Dig Super Six Touring Cars
Travis Lindorff won the round after holding out defending champion Gavin Ross in the final heat.
The pair of Holden Commodore drivers ran nose-to-tail all race with Lindorff grabbing the advantage by less than a second after a tense race.
Harley Phelan completed the top three, edging out Garry Hills and Chris Lillis.