Ferrari swoops as Mercedes stumbles in Malaysia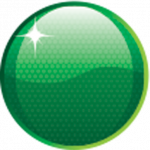 Sebastian Vettel has scorched to a giant-killing victory in a stunning rise to power for Ferrari as Mercedes stumbled in the Malaysian Formula 1 Grand Prix.
Vettel's win has snapped a dire Ferrari losing streak as the German led home Lewis Hamilton and Nico Rosberg.
It was the first victory for the Scuderia since Spain in 2013.
Mercedes was thrown off their game early in the race with Vettel's menacing pace seeing the Silver Arrows forced to switch their strategy.
An early Safety Car to retrieve Marcus Ericsson's stranded Sauber in the gravel at Turn 1 saw leader Hamilton lead most runners into an early stop however Vettel stayed on track and led on the restart on lap eight.
As both Mercedes drivers were forced to pick their way back to the front, Vettel was uncompromising in a clinical performance reminiscent of his championship-winning days at Red Bull.
Vettel's team-mate Kimi Raikkonen recovered from a disastrous start to finish fourth.
Raikkonen suffered a left rear puncture after the opening lap following contact from Felipe Nasr.
Williams put on a grandstand finish with Valtteri Bottas staging a titanic battle with team-mate Felipe Massa before passing the Brazilian with one lap remaining for fifth.
Max Verstappen, 17, put in another performance defying his tender age to finish seventh ahead of Toro Rosso team-mate Carlos Sainz jr.
It was a scrappy race for the Red Bulls with Daniil Kvyat finishing ninth and Daniel Ricciardo 10th.
Kvyat had just squeezed past Ricciardo, who was told to let the Russian through after the Australian's wing damage had worsened, when he was punted side-on by Nico Hulkenberg.
Both McLaren-Hondas of firstly Fernando Alonso and later Jenson Button were forced to retire with power unit issues.
Result: Malaysia F1 Grand Prix
| | | | | |
| --- | --- | --- | --- | --- |
| 1 | Sebastian Vettel | Ferrari | 56 | 1:41:05.793 |
| 2 | Lewis Hamilton | Mercedes | 56 | 8.569 |
| 3 | Nico Rosberg | Mercedes | 56 | 12.310 |
| 4 | Kimi Räikkönen | Ferrari | 56 | 53.822 |
| 5 | Valtteri Bottas | Williams/Mercedes | 56 | 1:10.409 |
| 6 | Felipe Massa | Williams/Mercedes | 56 | 1:13.586 |
| 7 | Max Verstappen | Toro Rosso/Renault | 56 | 1:39.085 |
| 8 | Carlos Sainz | Toro Rosso/Renault | 55 | 1 Lap |
| 9 | Daniil Kvyat | Red Bull/Renault | 55 | 1 Lap |
| 10 | Daniel Ricciardo | Red Bull/Renault | 55 | 1 Lap |
| 11 | Romain Grosjean | Lotus/Mercedes | 55 | 1 Lap |
| 12 | Felipe Nasr | Sauber/Ferrari | 55 | 1 Lap |
| 13 | Sergio Pérez | Force India/Mercedes | 55 | 1 Lap |
| 14 | Nico Hülkenberg | Force India/Mercedes | 55 | 1 Lap |
| 15 | Roberto Merhi | Marussia/Ferrari | 53 | 3 Laps |
| – | Pastor Maldonado | Lotus/Mercedes | 47 | DNF |
| – | Jenson Button | McLaren/Honda | 41 | DNF |
| – | Fernando Alonso | McLaren/Honda | 21 | DNF |
| – | Marcus Ericsson | Sauber/Ferrari | 3 | DNF |
| – | Will Stevens | Marussia/Ferrari | 0 | DNF |
Championship standings
| | | |
| --- | --- | --- |
| 1 | Lewis Hamilton | 43 |
| 2 | Sebastian Vettel | 40 |
| 3 | Nico Rosberg | 33 |
| 4 | Felipe Massa | 20 |
| 5 | Kimi Räikkönen | 12 |
| 6 | Felipe Nasr | 10 |
| 7 | Valtteri Bottas | 10 |
| 8 | Daniel Ricciardo | 9 |
| 9 | Nico Hülkenberg | 6 |
| 10 | Max Verstappen | 6 |
| 11 | Carlos Sainz | 6 |
| 12 | Marcus Ericsson | 4 |
| 13 | Daniil Kvyat | 2 |
| 14 | Sergio Pérez | 1 |
| 15 | Romain Grosjean | 0 |
| 15 | Jenson Button | 0 |
| 17 | Roberto Merhi | 0 |