Eli Evans wins Forest Rally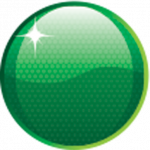 Former Australian Rally Champions Eli Evans and Glen Weston have won the Quit Forest Rally, the opening round of the East Coast Bullbars Australian Rally Championship (ARC), in Western Australia.
Evans, in his first outing in a Citroen DS3, dominated Heat Two action in the Nannup Forest winning the day by 46.7 seconds ahead of his brother Simon Evans with Molly Taylor in third.
The result in Heat Two, when combined with a second outright in Heat One, was enough to hand Evans the top spot on the Quit Forest Rally podium.
"It's a big relief, I was feeling the pressure a lot this morning as I really wanted to do well for Citroen, Evans said.
"They have put a lot of belief in me to get them results and I've been able to do that first go in the car."
"We had a few issues at the start of the day yesterday, driver error, but from there on we had a dream run. The Citroen DS3 didn't miss a beat all weekend and I really enjoyed my first time in the car. I'm really proud of this moment."
"It's onwards and upwards from here; we've got points in the bag, it's only a small lead but it's a lead in the championship so it's going to be handy," he continued.
After making history in Heat One by becoming the first female to win a Heat of the ARC, Taylor had a battle on her hands throughout the day in her quest to go one further and win a round of the Championship. In the end she fell short by the smallest of margins, finishing third outright in Heat Two giving Eli Evans the round win by five points.
"It's been a really fantastic weekend for us," said Taylor.
"We didn't know what to expect being away from competing in Australia for so long. We've come in to what is effectively a new rally for us, and the first time for Bill (Hayes) and I in the car together, and achieved a podium which is a great result for everyone involved," Taylor said.
Returning to the ARC for the first time since 2010, Simon Evans and his co-driver Ben Searcy finished third outright for the event.
Mick Patton took honours in the Australian 4WD Rally series followed by the West Australian crews of Brad Markovic and Scott McKenzie in third.
Australian rally legends Neal Bates/Coral Taylor dominated the action in the Classic Rally Challenge from the opening stage of the event. Clay Badenoch/Andrew Dunbar finished second with Trevor Stilling/Col Trinder third and Graeme/Kathy Miles fourth.