Molly Taylor takes historic ARC heat win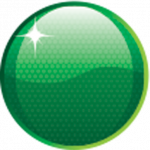 Molly Taylor has re-written the Australian Rally Championship record books by becoming the first female Heat winner in the sports history taking the opening Leg of the Forest Rally in Western Australia.
It was a day that saw competitors bloodied and bruised from the very outset, with the notorious West Australian gravel playing a large part in driver's fortunes.
Taylor drove a fast and steady day, while her main rivals had numerous issues.
"This is not at all what I was expecting when I started this rally," said Taylor.
"To be honest I didn't have any expectations this weekend, I just wanted to get through to the finish."
Overnight leader Simon Evans took a 45-second time penalty early with driveshaft problems and was on the back foot from the outset of the day.
Eli Evans was forced to arm wrestle his Citroen to the end of the Ellis stage when he clipped a rock on the road and ended up with a flat tyre with five kilometres left to go.
Adrian Coppin led early, but he beached his Citroen DS3 off the road and would roll out of the leg later in the day. Then his team-mate Tony Sullens took the lead with Taylor in hot pursuit. But an intercom failure for Sullens was the opportunity that Taylor needed and she grabbed a healthy lead.
Sullens' day then ended off the road as he to rolled out of the heat.
The only other serious challenger was Steve Mackenzie, but his Ford Fiesta ground to a halt with a failed fuel pump.
After their respective dramas earlier in the day both Simon and Eli Evans were in catch up mode and swapped fastest times on the final four stages, with Eli moving up to second and Simon ending up fourth behind local driver Razvan Vlad.
At the end of the day though Taylor stayed level headed, even with a late drama of her own when the steering on her Renault Clio suddenly failed on the road section to the penultimate stage.
"The car felt really good all day, and when we got the lead I just wanted to stay calm and not over think it," said Taylor.
"But we're also very, very lucky! The steering failed on the road as we arrived at the second last stage.
"I knew the car was good, Scott Pedder proved that last year, it was up to me to live up to how good it is. I want to thank him (Scott) and all the boys who have helped get me here this weekend. This result is truly the best way to repay them," she added.
An overjoyed Taylor arrived back into service to be greeted by long-time supporters and four-time ARC champions Neal Bates and her mother Coral Taylor.
"I'm so proud of her, she's set her mind to this result for so many years, and put in so much hard work. I just couldn't be happier!" said Coral Taylor.
"The joke for so long was that everyone in rallying knew me as Coral's daughter. Now I think it's time for that to change. Maybe people will start referring to mum as Molly's mother!"
On a good day for her family, Coral Taylor called the notes for a heat win for Bates in the Classics aboard their Toyota Celica while the National 4WD class went the way of Dylan King.
Heat Two gets underway tonight with one pass around the Trade Hire Busselton Super Special Stage under lights, before a further eight forest stages tomorrow.
VIDEO: Heat 1 Highlights