Winterbottom completes Ford practice double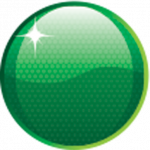 It was Mark Winterbottom's turn to lead the way for Prodrive in a dry second practice session at Symmons Plains.
The Ford driver recorded a best of 51.40s with two minutes remaining after being one of several to opt for pre-marked soft tyres in his final run.
"The car felt really good," said Winterbottom
"It's nice to do laps in the dry because in the wet it's so sketchy. So to have a trouble free session is clearly good for the team.
THE FINAL RACE OF THE 2023 REPCO SUPERCARS CHAMPIONSHIP ON ONE OF THE WORLD'S BEST STREET CIRCUITS. GO ALL IN AT THE VAILO ADELAIDE 500, CLICK HERE TO BUY TICKETS
"The wet sessions are about chasing traction. In that second session we switched the car back to our base set-up and were really were on the money.
"It's nice to then adjust on the car and actually have it respond. Even the changes that didn't work, we simply went the other way and it responded in the right way."
Will Davison also used soft tyres to draw within 0.05s of Winterbottom with his final lap to end up second.
Craig Lowndes had endured several spins during the 60 minutes before jumping into the top three, ending up as the quickest hard tyre runner in the process.
Garth Tander, Fabian Coulthard, David Reynolds, Shane van Gisbergen, James Courtney, Lee Holdsworth and Andre Heimgartner completed the top 10.
Although the track was dry throughout, oil left at Turn 4 from an earlier support category session made for tricky conditions.
The oil-dry caught out several drivers including Jason Bright, Lee Holdsworth and Lowndes, who spun three times at the same corner.
A mistake from Bright at Turn 6 that saw the Team BOC Holden nudge into the tyre wall was however the only cause of a red flag, coming with a quarter of the session left.
A third and final 15 minute practice session will be run tomorrow morning ahead of qualifying.
PRACTICE 2
| | | | | | |
| --- | --- | --- | --- | --- | --- |
| Pos | Driver | Team | Car | Time | Gap |
| 1 |  Mark Winterbottom |  Pepsi Max Crew |  Ford Falcon FG/X | 0:51.3998 | 0:00.0542 |
| 2 |  Will Davison |  Erebus Motorsport V8 |  Mercedes E63 AMG | 0:51.4540 | 0:00.1428 |
| 3 |  Craig Lowndes |  Red Bull Racing Australia |  Holden Commodore VF | 0:51.5426 | 0:00.1551 |
| 4 |  Garth Tander |  Holden Racing Team |  Holden Commodore VF | 0:51.5549 | 0:00.1626 |
| 5 |  F.Coulthard/L.Youlden |  Freightliner Racing |  Holden Commodore VF | 0:51.5624 | 0:00.1864 |
| 6 |  David Reynolds |  The Bottle-O Racing Team |  Ford Falcon FG/X | 0:51.5862 | 0:00.2245 |
| 7 |  Shane Van Gisbergen |  Team Darrell Lea STIX |  Holden Commodore VF | 0:51.6243 | 0:00.2982 |
| 8 |  James Courtney |  Holden Racing Team |  Holden Commodore VF | 0:51.6980 | 0:00.3213 |
| 9 |  Lee Holdsworth |  Walkinshaw Racing |  Holden Commodore VF | 0:51.7211 | 0:00.3407 |
| 10 |  Andre Heimgartner |  Super Black Racing |  Ford Falcon FG/X | 0:51.7405 | 0:00.3659 |
| 11 |  Chaz Mostert |  Pepsi Max Crew |  Ford Falcon FG/X | 0:51.7657 | 0:00.3664 |
| 12 |  Scott McLaughlin |  Wilson Security Racing GRM |  Volvo S60 | 0:51.7662 | 0:00.4253 |
| 13 |  Nick Percat |  Repair Management Aust Racing |  Holden Commodore VF | 0:51.8251 | 0:00.5308 |
| 14 |  D.Wood/M.Jones |  GB Galvanizing Racing |  Holden Commodore VF | 0:51.9306 | 0:00.5965 |
| 15 |  David Wall |  Wilson Security Racing GRM |  Volvo S60 | 0:51.9963 | 0:00.6802 |
| 16 |  Jamie Whincup |  Red Bull Racing Australia |  Holden Commodore VF | 0:52.0800 | 0:00.8472 |
| 17 |  Jason Bright |  Team BOC |  Holden Commodore VF | 0:52.2470 | 0:00.8799 |
| 18 |  James Moffat |  Nissan Mororsport |  Nissan Altima | 0:52.2797 | 0:00.8838 |
| 19 |  Tim Blanchard |  Team Cooldrive |  Holden Commodore VF | 0:52.2836 | 0:00.9183 |
| 20 |  Scott Pye |  DJR Team Penske |  Ford Falcon FG/X | 0:52.3181 | 0:00.9492 |
| 21 |  Rick Kelly |  Nissan Motorsport |  Nissan Altima | 0:52.3490 | 0:01.0171 |
| 22 |  Todd Kelly |  Nissan Motorsport |  Nissan Altima | 0:52.4169 | 0:01.0678 |
| 23 |  Tim Slade |  Supercheap Auto Racing |  Holden Commodore VF | 0:52.4676 | 0:01.0733 |
| 24 |  Ashley Walsh |  Erebus Motorsport V8 |  Mercedes E63 AMG | 0:52.4731 | 0:01.3981 |
| 25 |  Michael Caruso |  Nissan Motorsport |  Nissan Altima | 0:52.7979 | 0:00.0542 |