Toyota, Porsche launch 2015 WEC fighters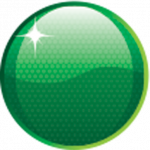 Toyota and Porsche have unveiled their respective LMP1 machines ahead of the prologue for the 2015 World Endurance Championship at Paul Ricard this weekend.
At the heart of Toyota's defence of the drivers and manufacturers WEC titles is a heavily revised TS040 that will remain in the 6MJ (megajoule) hybrid category.
Toyota has decided to make evolutionary changes with modifications to its super capacitor in order to make performance gains.
The Japanese giant will also roll out two – high and low – aero packages at the prologue runs at the southern French circuit.
Prior to arriving at Paul Ricard, Toyota began initial development work at that circuit in January before three-day tests at Aragon (twice) and Portimao where the TS040 has covered a total of 25,000km.
"The regulations have been essentially stable so there was no reason to review completely our concept, considering our performance throughout 2014," Toyota technical director Pascal Vasselon said.
"So the updated car is no revolution but it's an evolution almost everywhere.
"It looks like it is from the same family; nevertheless we have redesigned roughly 80 percent of the parts."
Meanwhile Porsche has chosen to move from the 6 to the 8MJ category as it seeks to build on an impressive reintroduction to LMP1 racing last season.
Porsche's evolutionary 919 has focussed on handling, lighter weight and more robust construction.
The 2-litre V4 turbocharged petrol engine which works in unison with an electric motor on the 919s saw Porsche claim its first victory in the final round of the 2014 WEC at Interlagos.
The Zuffenhausen maker will run with white livery that carries Porsche Intelligent Performance decals, however for Le Mans in June it will see the three cars run in separate black, red and white hues.
Defending Le Mans champions Audi recently confirmed it is moving from the 2 to 4MJ class this season while Nissan, which will be absent from the opening two WEC rounds, has not yet confirmed which retained energy level it will arrive in with the GT-R LM NISMO front drive, front engine LMP1s.
The eight-round WEC begins with the Silverstone 6 Hour race on April 12 before moving to Spa on May 2.