Stoner to dust off leathers in Suzuka 8 Hour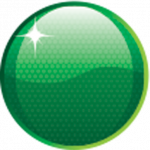 Australia's double MotoGP world champion Casey Stoner will emerge from the shadow of motorcycling retirement to race for Honda in the Suzuka 8 Hour.
Stoner, who retired from two-wheeled competition at the end of 2012, will combine with Michael van der Mark and Takumi Takahashi in the celebrated Japanese endurance race.
The 2007 and 2011 world champion has been engaged by Honda recently, doing a lot of development work on the 2015 MotoGP bike.
"After riding the bike in Sepang a few months ago, I've been speaking closely with Honda about the possibility to take part in Suzuka," Stoner said.
"It's always been an event I wanted to do and something I was never able to consider when I was racing in MotoGP, due to our busy schedules.
"The bike is very different to a MotoGP machine, but it will be a new challenge and a chance for me to try something new and unlike what I've been used to in my racing to this point.
Stoner is scheduled to have a thorough four-day test on Honda's CBR1000RR endurance-spec machine ahead of the Suzuka event in July.