Hamilton fastest despite engine, telemetry bugs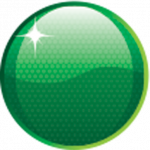 World champion Lewis Hamilton has pulled a stunning lap from adversity to top Practice 2 after being dogged by persistent issues ahead of the Malaysian Formula 1 Grand Prix.
The Mercedes star did not set a time in P1 following his early exit when his team radioed to tell him to turn off the engine in his W06 after just four laps.
While the engine problem did not constitute a power unit change, Hamilton's appearance in P2 was delayed by 30 minutes before he returned to the garage with telemetry issues.
On returning to the track, Hamilton managed to unleash a 1:39.790s lap to replace Ferrari's Kimi Raikkonen at the top by .373s while Nico Rosberg, quickest in P1, was third fastest.
Daniil Kvyat got the best out of a still struggling Red Bull squad by finishing fourth best while team-mate Daniel Ricciardo was dogged by handling and CUK issues and was only 10th best, 2s off Hamilton's flyer.
Kvyat's encouraging run was soured in the closing minutes of P2 when he cruised back to the pits in neutral complaining of a problem with the Renault engine.
Williams pair Valtteri Bottas and Felipe Massa were fifth and sixth ahead of Ferrari's Sebastian Vettel.
Massa had earlier drawn a suspended $€10,000 fine in the first session after using a set of tyres outside the specified time window.
McLaren struggled for driveability with Fernando Alonso 16th while Jenson Button was 17th.
Emerging from the depths of administration crisis which threatened its existence, Manor turned the first laps of the season in P1 with Will Stevens and Roberto Mehri registering a total of 16 circuits.
In P2, Mehri ended in the gravel at Turn 11 30 minutes into the session, bringing out the red flags.
Predictably Stevens and Mehri were the tail-end charlies, ending up 19th and 20th respectively.
Result: Formula 1 Practice 2, Sepang
| | | | | | |
| --- | --- | --- | --- | --- | --- |
| 1 | Lewis Hamilton | Mercedes | 1'39.790 | | 16 |
| 2 | Kimi Räikkönen | Ferrari | 1'40.163 | .373 | 29 |
| 3 | Nico Rosberg | Mercedes | 1'40.218 | .428 | 26 |
| 4 | Daniil Kvyat | Red Bull/Renault | 1'40.346 | .556 | 17 |
| 5 | Valtteri Bottas | Williams/Mercedes | 1:40.450 | .660 | 31 |
| 6 | Felipe Massa | Williams/Mercedes | 1'40.560 | .770 | 27 |
| 7 | Sebastian Vettel | Ferrari | 1'40.652 | .862 | 29 |
| 8 | Max Verstappen | Toro Rosso/Renault | 1'41.220 | 1.430 | 30 |
| 9 | Marcus Ericsson | Sauber/Ferrari | 1'41.261 | 1.471 | 30 |
| 10 | Daniel Ricciardo | Red Bull/Renault | 1'41.799 | 2.009 | 8 |
| 11 | Pastor Maldonado | Lotus/Mercedes | 1'41.877 | 2.087 | 15 |
| 12 | Felipe Nasr | Sauber/Ferrari | 1'41.988 | 2.198 | 30 |
| 13 | Sergio Pérez | Force India/Mercedes | 1'42.242 | 2.452 | 24 |
| 14 | Carlos Sainz | Toro Rosso/Renault | 1'42.291 | 2.501 | 31 |
| 15 | Nico Hülkenberg | Force India/Mercedes | 1'42.330 | 2.540 | 28 |
| 16 | Fernando Alonso | McLaren/Honda | 1'42.506 | 2.716 | 25 |
| 17 | Jenson Button | McLaren/Honda | 1'42.637 | 2.847 | 24 |
| 18 | Romain Grosjean | Lotus/Mercedes | 1'42.948 | 3.158 | 7 |
| 19 | Will Stevens | Marussia/Ferrari | 1'45.704 | 5.914 | 12 |
| 20 | Roberto Merhi | Marussia/Ferrari | 1'47.229 | 7.439 | 6 |
Result: Formula 1 Practice 1, Sepang
| | | | | | |
| --- | --- | --- | --- | --- | --- |
| 1 | Nico Rosberg | Mercedes | 1:40.124s | – | 20 |
| 2 | Kimi Raikkonen | Ferrari | 1:40.497 | 0.373 | 17 |
| 3 | Sebastian Vettel | Ferrari | 1:40.985 | 0.861 | 13 |
| 4 | Romain Grosjean | Lotus/Mercedes | 1:41.543 | 1.419 | 14 |
| 5 | Carlos Sainz | Toro Rosso/Renault | 1:41.596 | 1.472 | 26 |
| 6 | Daniel Ricciardo | Red Bull/Renault | 1:41.787 | 1.663 | 15 |
| 7 | Max Verstappen | Toro Rosso/Renault | 1:41.803 | 1.679 | 23 |
| 8 | Valtteri Bottas | Williams/Mercedes | 1:41.882 | 1.758 | 23 |
| 9 | Daniil Kvyat | Red Bull/Renault | 1:42.055 | 1.931 | 18 |
| 10 | Marcus Ericsson | Sauber/Ferrari | 1:42.064 | 1.940 | 16 |
| 11 | Felipe Massa | Williams/Mercedes | 1:42.103 | 1.979 | 23 |
| 12 | Pastor Maldonado | Lotus/Mercedes | 1:42.567 | 2.443 | 19 |
| 13 | Raffaele Marciello | Sauber/Ferrari | 1:42.621 | 2.497 | 13 |
| 14 | Fernando Alonso | McLaren/Honda | 1:42.885 | 2.761 | 20 |
| 15 | Nico Hulkenberg | Force India/Mercedes | 1:42.893 | 2.769 | 13 |
| 16 | Sergio Perez | Force India/Mercedes | 1:43.054 | 2.930 | 15 |
| 17 | Jenson Button | McLaren/Honda | 1:43.100 | 2.976 | 19 |
| 18 | Will Stevens | Marussia/Ferrari | 1:46.686 | 6.562 | 8 |
| 19 | Roberto Merhi | Marussia/Ferrari | 1:47.683 | 7.559 | 8 |
| 20 | Lewis Hamilton | Mercedes | – | | |