Stoner says Marquez is vulnerable in 2015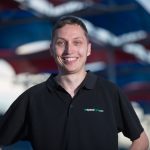 Former double MotoGP world champion Casey Stoner expects Marc Marquez to face a much stronger challenge this season.
Honda's Marquez has emerged as the dominant force in grand prix motorcycle racing having smashed records on the way to claiming back-to-back world titles.
On the eve of the season starting at Qatar's Losail circuit this weekend, Australia's most recent MotoGP world champion predicts that Marquez's reign at the top could come to an end this year.
While Stoner believes there is more to come from the 22-year-old Spaniard, he says there remains weaknesses in Marquez's composition.
"I believe Marc (Marquez) can be beaten," Stoner, 2007 and 2011 MotoGP world champion told Speedcafe.com.
"I think the way to beat Marc is by using him to beat himself.
"If you put him under pressure; he showed last year that he can crumble as he did a few times.
"He had a fantastic season and a lot of race wins in a row but it went up and down after that.
"Marc is not just sitting on what he has got and hoping the talent is going to bring him through. He works very hard for what he gets and that is why he is a driving force."
Pre-season testing has hinted at a possible changing of the guard with Ducati setting record pace in the final pre-season test at Qatar earlier this month.
The Italian manufacturer's speed has left many in the paddock convinced the GP15 will end the Ducati drought since Stoner achieved the team's last win at Phillip Island in 2010.
Despite Ducati's form in the hands of Andrea Dovizioso and Andrea Iannone, Stoner, who has been heavily involved in the development of Honda's latest offering, believes the Japanese marque will be the team to beat.
"It's nice to be part of that (the development) and I do think they (Honda) will be the driving force again this year," added Stoner.
"I think a big part of that is the two riders they have got in Marc (Marquez) and Dani (Pedrosa) but in saying that there are few things on the bike that I would like to change a bit.
"Without a doubt the bike is always going to be at the front.
"People keep forgetting about Dani.
"Two years ago he would have won the championship if he hadn't been taken out by Marc.
"Hopefully this year things will be a little different.
"Jorge (Lorenzo) will be in form again and Valentino (Rossi) seems to be slowly dragging himself back towards the front.
"It's all looking promising to be a fantastic championship to be honest."
Meanwhile, Australian eyes will be cast over Jack Miller as the Queenslander makes the giant leap from Moto3 to MotoGP with LCR Honda.
Having won many supporters, including Honda, for his swashbuckling riding style, Miller is preparing for the biggest challenge of his career to date.
Although a proven quantity in Moto3, Stoner predicts a tough maiden campaign in motorcycle racing's top tier for the Townsville teenager.
"Of course everyone knows its a big step up, but I don't think even Jack himself realises just how much of a step it is," said Stoner.
"The bike he has stepped onto is a lot easier to ride than the top top bikes, but it is going to be a big uphill challenge and he is going to have to work hard for it.
"It's a very different beast compared to winning Moto3 races and championships. These bikes will rip you to pieces if you don't treat them nicely.
"There are a lot of good bikes out there unlike the Moto3 class, he is going to find it very tough I think.
"However, he is obviously very talented and did a great job last year in the championship."