Ken Block adds Otago Rally to NZ campaign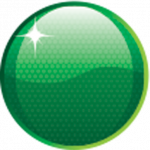 Hoonigan Racing superstar Ken Block has given the Otago Rally a huge boost by confirming his entry for the May 8-10 event.
The American, who has become a global phenomenon through his spectacular stunts with his Gymkhana series viewed more than 300 million times, returns to Otago after debuting at the event in 2007.
Block has a wealth of rallying experience to his credit including in the WRC and currently in the United States-based Global Rallycross Championship.
Block and regular co-driver Alex Gelsomino have added Otago to their New Zealand campaign which will kick off with the International Rally of Whangarei next month.
"Having the opportunity to race on some of the best rally roads in the world is a great opportunity. Yes, the NZ roads are really that good," Block said.
Block and Gelsomino previously contested the Otago Rally in 2007, driving a Subaru Impreza WRX.
"To have a global superstar like Ken Block contesting the Otago Rally is a real coup for us," Otago Rally clerk of course Norman Oakley said.
"When Ken last competed here in 2007 he wasn't anywhere near as popular as he is now, and I'm sure his presence in the event will help to boost spectator numbers out on the stages.
"It's a real thrill to have him enter the Otago Rally, and I'm sure there'll be many, many fans at the event who will jump at the chance to meet someone that they have only ever seen on their computer screens in the Gymkhana series."
Block has also contested the New Zealand leg of the WRC three times previously, the most recent visit being in 2012, where he finished 9th overall in a Ford Fiesta World Rally Car.