CAMS seeks suspension in V8 Ute penalty appeal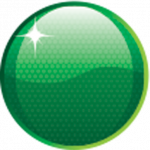 CAMS CEO Eugene Arocca has declared the governing body's quest to see V8 Ute driver Geoff Fane suspended over a crash at the Clipsal 500 Adelaide earlier this month.
CAMS Stewards issued Fane a $10,000 fine and excluded him from the Adelaide results over his involvement in a Race 3 incident involving Bruce Oaklands.
Fane's Holden had made side-to-side contact with Oaklands' Ford on the front straight, eventually pushing the Falcon hard into the inside wall.
The conduct was deemed to have seen Fane breach CAMS National Competition Rules (NCR) 183 (ix), which covers 'any action which causes or is reasonably likely to cause damage to other persons or property'.
CAMS subsequently announced that it would review the incident further and has now issued Fane with a formal notice of appeal.
"CAMS Stewards did what was required at the time of the incident and in the context of the race meeting," said Arocca in a statement.
"CAMS has an overarching responsibility to review the conduct of competitors in the context of motor sport generally.
"In addition, stewards do not have the power to suspend the licence of a driver found to be in breach of the NCRs whereas CAMS has the authority to seek a licence suspension.
"Accordingly, we have elected to appeal the decision and pursue a suspension of Mr Fane's licence."
Fane issued his own statement in the week after the clash, blaming the incident on the wheels of the two Utes having become "locked together" after the initial contact.
The Brisbane-based businessman has extensive racing experience in both Australia and the United States, where he has competed in a variety of Trans Am and speedway machinery.
CAMS says that the appeal will be heard "as soon as practicable".