Ben Bray set for return following horrific crash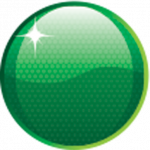 Ben Bray is set to make his eagerly awaited return to the drag strip at Willowbank on Easter Saturday.
Bray suffered back and rib injuries when his Nissan Altima hit the safety wall at Willowbank Raceway before rolling and coming to a stop on its roof.
As part of his recovery the 31-year-old had to wear a full body brace for three months following the crash in June, 2014.
Bray, a three-time ANDRA national champion, is looking forward to returning to competition as part of the Santo's Super 3 Extreme Drag Race Event, presented by Uplift Cranes and Titan Cranes.
"I am really excited to be getting back on the track after so long out of the driver's seat," said Ben Bray.
"The Easter event at Willowbank Raceway is a great event and was the site of my world record breaking passes in the Altima in 2013 (fastest and quickest 'doored' four cylinder car of the time), it is my home track, and while it is also where I had my incident, it is my home away from home.
"This Easter is all about taking baby steps, getting back in the car, getting my 'eye in' as they say, and just getting back into the sport I love.
"The Pro Mod class which I am competing in is set to be a really great event, and I am just pleased to have the chance to get back on track and make my return."
Bray will take to the track in his father Victor's '57 Chev Doorslammer, as his brand new car is still undergoing preparation work.
"I was hoping to be able to debut my brand new 1979 Corvette Stingray at the same time that I made my way back to the track, but it isn't quite ready yet, so I have stolen Dad's car.
"I really want to thank everyone in the drag racing industry from the fans to my fellow racers and the officials for their support, and I look forward to seeing everyone out at Willowbank this Easter."