Three Victorians enter Race to the Sky hillclimb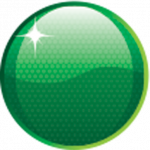 Victorians Brett Hayward, Steve Riley and Anthony Kovco have entered varied machinery for the revival of New Zealand's renowned Race to the Sky hillclimb from April 18-19.
The trio will be in the unlimited class against the eight-time winner Nobuhiro 'Monster' Tajima.
Hayward will run a purpose-built open-wheel RTTS Special while Riley will launch a 4×4 Holden Ute which debuted in the Australasian Safari Rally last year.
Kovco is set to enter the event for the first time in a purpose-built 4WD turbo-charged Nissan buggy.
Hayward, who has notched five starts at the event, set an open wheel class record of 8:41s over the 14.5km course in the South Island's Cardrona Valley the last time the Race to the Sky was run in 2007.
"The new 2015-spec car took an intense six-month build," Hayward said.
"It's longer in the wheelbase and wider in the track to improve stability for the higher anticipated speeds."
Riley says his ute, modified for Race to the Sky, features a 7-litre engine with an Australian-made Harrop Engineering supercharger producing close to 1000bhp (745kW).
Riley is a two-time finisher of the Dakar Rally and competed in Race to the Sky back in 2002 when he was second overall.
*Speedcafe.com will provide live updates for this weekend's Symmons Plains V8 Supercars event from Tasmania.