New V8 Supercars TV show to make debut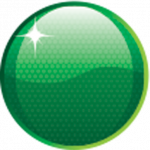 A new program featuring fresh insights into the lives of V8 Supercars personalities will go to air on Fox Sports 5 tomorrow night.
The first episode of a 20-part series produced by Melbourne-based AME Management, Supercars Life will be screened from 7.30pm (AEDT).
The show follows AME's 2014 project, V8 Life, which gave a behind-the-scenes look at Walkinshaw Racing's four-car effort.
Executive producer Ryan Sanderson said the focus of the 30 minute episodes is to capture a broad audience range.
"We created Supercars Life not only to provide a fly-on-the-wall, behind-the-scenes look at the driver's and team's behind V8 Supercars', but most importantly to focus on the people who are leading unique and exciting lifestyles, as there are so many fantastic personalities within this sport," Sanderson said.
"The opportunity to combine reality TV programming and sport is a unique and powerful one, that should broaden the audience for V8 Supercars' drivers and key personnel that make up each team, without excluding the passionate fans who will love getting to know their heroes better."
Episodes will screen throughout the year and promise to capture the emotions of drivers, team managers and key personnel in the V8 Supercars paddock during the season.
Supercars Life will complement Fox Sports' other mid-week V8 Supercars product, Inside Supercars, which sees a panel of experts discuss the category Tuesday night.
This weekend's Symmons Plains race meeting marks the first of eight V8 Supercars events that will be broadcast exclusively live on Fox Sports.
Sixty minute highlights packages will be shown on free-to-air at 8:30pm Saturday (ONE) and 4:00pm Sunday (Ten).
VIDEO: Watch the trailer for Episode 1