Rookies inject fresh life into GT3 Cup Challenge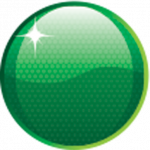 A brace of rookies including youngster Aaron Seton add to a hot field of 22 entered for the GT3 Cup Challenge Australia presented by Pirelli at Sandown this weekend.
Seton, the teenage son of double Australian V8 champion Glenn Seton, will make the step from production cars to the Porsche series that launches on the packed Shannons Nationals program.
The GT3 Cup Challenge will also see Geoff Emery and Ryan Simpson, who both have prior experience in Carrera Cup Pro-Am meetings, move away from their respective V8 Dunlop Series and V8 Touring Car Series classes.
Simpson continues his ties with Sonic Motor Racing Services for the new venture, having previously driven for the team in Formula Ford and the Kumho class.
With the 2014 class champions Fraser Ross and Matt Campbell moving to the top Porsche Carrera Cup class, the new season has seen a wave of rookies enter the fray.
Karting graduates Dylan O'Keeffe, Jaxon Evans, Jono Taylor will be embarking on maiden GT3 Cup starts, as will ex-Aussie Racing Car competitor James Abela.
Jim Campbell, Brian Finn and Shane Barwood will also make their maiden starts in the category in older model Class B machinery.
ENTRY LIST: GT3 Cup Challenge, Sandown
| | | |
| --- | --- | --- |
| 1 | #2 Scott Taylor (Elite) | Scott Taylor Motorsport |
| 2 | #3 Jono Taylor (Pro) | Orrcon Steel / Taylor Engineering |
| 3 | #4 Tim Miles (Elite) | Autobarn |
| 4 | #5 David Ryan (Elite) | Wrightlands Property Group |
| 5 | #8 Dylan O'Keeffe (Pro) | Dexion / Phoenix Lubricats / Allstar Equipment Sales |
| 6 | #13 Sam Shahin (Elite) | htfu |
| 7 | #16 John Karytinos (Elite) | Kinpath Group |
| 8 | #21 Shane Barwood (Class B) | Melbourne Orthopaedic Group |
| 9 | #30 Aaron Seton (Class B) | Scott Taylor Motorsport |
| 10 | . #33 Simon Ellingham (Pro) | Fastway Couriers |
| 11 | . #48 Geoff Emery (Elite) | Emery Motorsport |
| 12 | . #50 Nick Cresswell (Class B) | Team LHI – Motorsport Brakes |
| 13 | . #54 James Abela (Pro) | Horsley Park Gun Shop |
| 14 | . #60 Jed Wallis (Elite) | Warrin Mining Volvo Constructions |
| 15 | . #66 John Goodacre (Elite) | GAP Solutions |
| 16 | . #69 Jon McCorkindale (Pro) | Dial Before You Dig |
| 17 | . #72 Jim Campbell (Class B) | Power Street Racing |
| 18 | . #81 Michael Tsigeridis (Class B) | Hunter French Real Estate |
| 19 | . #82 Brian Finn (Class B) | Laser 3D/Force Acessories |
| 20 | . #88 Ryan Simpson (Pro) | Sonic / Parramatta Smash Repairs |
| 21 | . #91 Jaxon Evans (Class B) | McElrea Racing/N2C |
| 22 | . #99 Ross McGregor (Elite) | Southern Star Windows |