Larsson signs for full World Rallycross season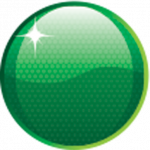 Robin Larsson will run an Audi A1 Supercar in the entire 13-round FIA World Rallycross Championship this season.
The Swede has taken the plunge after collecting the FIA European Rallycross Championship last year.
"Being in my own team is what keeps me motivated – I know it's going to be tough with 13 races but I've been working very hard to find new sponsors and now everything is looking good for Portugal," Larsson said.
"We don't have as much budget as some of the bigger teams but I hope we can show our speed in the first race.
"We're going to do some more testing before then and I can't wait to jump in the car again to try it out."
Experienced rallycross driver Michael Jernberg will continue as team chief for the Larsson Jernberg Racing Team.
"Michael is not only my team chief, but also my mentor off-track and he has been working flat out with the car to try and get everything ready in time," Larsson said.
"He is very knowledgeable when it comes to the sport, building cars and he will help me a lot in the races this year."
The World Rallycross starts at Montalegre, Portugal, from April 24-26.