Scott Andrews ready for full-time US F1600 tilt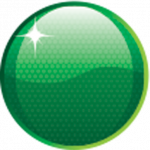 Victorian Scott Andrews is confident of a strong season after signing a full-time deal with the Exclusive Autosport squad in the US F1600 Formula F Championship this season.
Ahead of the championship starting next month, Andrews recorded two second placings on debut for the team in the SCCA Majors event at Road Atlanta last weekend.
Andrews is also set to contest selected F1600 races in Canada this year as part of the program.
Team owner Michael Duncalfe, who manages Andrews through his company Exclusive Management driver representation agency, says Andrews is set to become a leading championship hopeful.
"Scott made a fantastic debut with us. He showed his outright speed with two impressive pole positions and race finishes," Duncalfe said.
"I've got no doubt he'll be a championship contender this year when we race in the F1600 Formula F Championship.
"He worked very well with Thomas McGregor who won Saturday's race for us and continues to deliver for the team."
Andrews is driving an Australian built Spectrum 014 for the team, powered by the championship's control Honda Racing HPD engine.
The 24-year-old has a host of pole positions and victories to his credit in similar machinery, including winning the second F1600 support race at the Bathurst 12 Hour in February.
His full-time deal Stateside comes after a handful of starts in the USF2000 class.
"I'm very excited to be joining Exclusive Autosport for 2015," Andrews said.
"They're a well-respected and successful team and I hope to bring us continued success throughout the season.
" I also feel honoured to be able to continue my partnership with Spectrum.
"I look forward to driving an Aussie built car in an international championship."
The SCCA Majors gave Andrews the opportunity to dial himself into Exclusive Autosport operation ahead of the opening F1600 Formula F Championship round from April 10-12 at the same venue